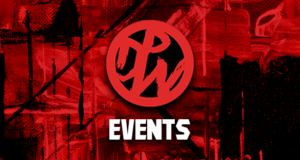 "60 Minutes" CBS January 3 2021 Preview | Section 230 | Curtis Flowers
January 3 @ 7:30 PM

-

8:30 PM

EST
Sunday, January 3, 2021 is an all new episode of "60 Minutes" on CBS featuring a report on Section 230 and more
---
The January 3 episode of "60 Minutes" premieres at 7:30PM ET on the CBS Television Network. (Or after NFL coverage) You can watch previous episodes at CBS.com and on CBS All Access.
Follow 60 Minutes on Twitter, Facebook and Instagram.
---
SECTION 230–
Scott Pelley reports on the struggles of Maatje and Matt Benassi as they face online harassment.
---
NOTES OF GRACE–
When his need for an audience was dashed by pandemic restrictions, this soloist, Igor Levit, went social.
---
THE CASE AGAINST CURTIS FLOWERS–
Curtis Flowers talks about his overturned conviction.
---
Listings are subject to change.
This page will be updated if/when available.
---
"60 Minutes" CBS January 3 2021 Preview Section 230 Curtis Flowers. DiscussPW Entertainment Events 2020.* There have been major changes to our events calendar, due to the coronavirus pandemic. We started with pro wrestling events. Then added some other live sports and entertainment events. And then the virus happened  and live events stopped for a while. So we changed things up. We've since added and will continue to add many television events. Such as upcoming guests on morning, daytime and late night television shows. You can find most of those on the calendar and you can also search for any type of event or show, with our search bar above. Most live events have ticket links, venue information, dates and times. But some events have more, and some have a lot more and are basically event previews. It depends on the information available at the time we post the event. Also, if we are able to update that event, etc. Some days have one to three events and some have over twenty on the same day. So you may have to click the link at the bottom to see more on certain days. Also we recently made it possible for anyone to comment on these pages.