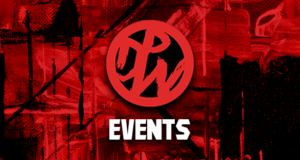 CBS 60 Minutes October 11 2020 Preview | Lincoln Project | Grizzlies
October 11 @ 7:30 PM

-

9:30 PM

EDT
This Sunday, October 11, 2020 is a special double edition of "60 Minutes" on the CBS Television Network featuring a report on "The Lincoln Project"
---
The October 11 episodes of "60 Minutes" premiere at 7:30PM ET/7PM PT on CBS. You can watch previous episodes at CBS.com and on CBS All Access.
---
THE LINCOLN PROJECT – A group of longtime Republican strategists have turned against the party and formed a Super PAC aimed at unseating President Trump.
Lesley Stahl reports. Shari Finkelstein is the producer.
---
GRIZZLIES – Thanks to conservation efforts, the giant predators are returning to Montana in numbers not seen in 150 years. But human populations are also growing near the areas where the grizzlies are recovering in the greatest numbers.
Bill Whitaker reports from the Montana wilderness. Rome Hartman is the producer.
---
COVID THERAPEUTICS – Scott Pelley reports on the latest therapies being developed to treat the COVID virus.
Nicole Young is the producer.
---
8:30PM ET/8PM PT Episode
The following previously broadcast segments have been updated for this special edition.
GENETIC REVOLUTION – A successful clinical trial for a gene therapy for sickle cell anemia may be a cure for the painful, chronic and often deadly disease.
Dr. Jon LaPook reports. Denise Schrier Cetta and Megan Kelty are the producers.
THE YOUNGEST REFUGEES – Sesame Street is bringing a new gang of Muppets to the Middle East. The creators of the legendary children's show and the International Rescue Committee have joined forces to address the needs of Syrian child refugees.
Lesley Stahl reports from Jordan. Shari Finkelstein is the producer.
VISION OF MUSIC– Blind and truly gifted, Matthew Whitaker is wowing audiences all over the world at just 18 years old.
Sharyn Alfonsi profiles the emerging jazz pianist who continues to develop his prodigious talent. Katy Textor, Kate Morris and Michael Karzis are the producers.
---
Follow 60 MINUTES on Twitter, Facebook and Instagram.
Feel free to comment on any of our posts, we'd love to get your feedback. And most importantly, enjoy the site!
CBS 60 Minutes October 11 2020 Preview DiscussPW Entertainment Events* There have been major changes to our events calendar, due to the coronavirus pandemic. We started with pro wrestling events, then added some other live sports and entertainment events. Then the virus happened, live events stopped for a while, so we changed things up. We've since added and will continue to add, many television events. Such as upcoming guests on morning, daytime and late night television shows. You can find most of those on the calendar and you can also search for any type of event or show, with our search bar above. Most live events have ticket links, venue information, dates and times. But some events have more, and some have a lot more and are basically event previews. It depends on the information available at the time we post the event and if we are able to update that event, etc. Some days have one to three events and some have over twenty on the same day. So you may have to click the link at the bottom to see more on certain days. Also we recently made it possible for anyone to comment on these pages.