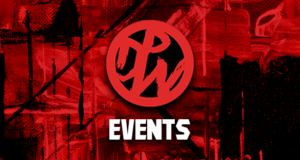 60 Minutes CBS Preview | October 4 2020 | California Fires | Jerry Seinfeld
October 4 @ 7:30 PM

-

9:30 PM

EDT
This Sunday, October 4, 2020 is a special double feature of "60 Minutes" on the CBS Television Network featuring a report on Jerry Seinfeld and his beloved New York City post-pandemic
---
The October 4 episodes of "60 Minutes" premiere at 7:30PM ET/7PM PT on CBS. You can watch previous episodes at CBS.com and on CBS All Access.
---
FIRE! – Record-high temperatures and drought in the West have contributed to thousands of fires in California that have killed 29 people and burned nearly four million acres.
Scott Pelley reports. Maria Gavrilovic and Alex Ortiz are the producers.
---
SEINFELD IN 2020 – The legendary comedian talks about writing comedy, his family and his beloved New York City post-pandemic.
Jon Wertheim profiles Jerry Seinfeld. Nathalie Sommer is the producer.
---
TALENT ON THE SPECTRUM – Some people on the autism spectrum have conditions that preclude them from working or caring for themselves, but many have unique talents and capabilities.
Anderson Cooper speaks to adults on the autism spectrum whose skills landed them jobs. Denise Schrier Cetta is the producer.
---
8:30PM ET/8PM PT Episode
The following previously broadcast segments have been updated for this special edition.
NADIA – Scott Pelley tells the story of a Yazidi woman who survived a genocide. He first met her five years ago in a refugee camp, shortly after she narrowly escaped from ISIS. That woman, Nadia Murad, went on to win the Nobel Peace Prize last year for her efforts to end the use of sexual violence as a weapon of war.
Rachael Morehouse is the producer.
---
A DIFFERENT KIND OF VISION – The remarkable story of architect Chris Downey, who lost his sight, found a way to keep working and believes blindness has made him a better architect.
Lesley Stahl reports. Shari Finkelstein is the producer.
---
THE WRIGHT WAY – Bill Whitaker profiles the Wright family of Southern Utah, a clan sporting nine professional cowboys with five world rodeo titles among them, who live a lifestyle straight out of the old West.
Nichole Marks is the producer.
---
Follow 60 MINUTES on Twitter, Facebook and Instagram.
Feel free to comment on any of our posts, we'd love to get your feedback. And most importantly, enjoy the site!
CBS 60 Minutes October 5 2020 Preview DiscussPW Entertainment Events* There have been major changes to our events calendar, due to the coronavirus pandemic. We started with pro wrestling events, then added some other live sports and entertainment events. Then the virus happened, live events stopped for a while, so we changed things up. We've since added and will continue to add, many television events. Such as upcoming guests on morning, daytime and late night television shows. You can find most of those on the calendar and you can also search for any type of event or show, with our search bar above. Most live events have ticket links, venue information, dates and times. But some events have more, and some have a lot more and are basically event previews. It depends on the information available at the time we post the event and if we are able to update that event, etc. Some days have one to three events and some have over twenty on the same day. So you may have to click the link at the bottom to see more on certain days. Also we recently made it possible for anyone to comment on these pages.