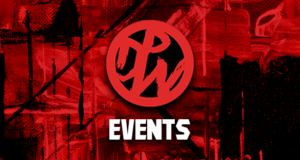 60 Minutes September 27 2020 CBS Preview | Florida's Amendment 4
September 27 @ 7:00 PM

-

8:00 PM

EDT
This Sunday, September 27, 2020 is an all new episode of "60 Minutes" on the CBS Television Network
---
The September 27 episode of "60 Minutes" airs at 7PM ET on CBS. You can watch previous episodes for free at CBS.com and on CBS All Access.
---
FLORIDA'S AMENDMENT 4: Lesley Stahl reports on the legal and political fight over the voting rights of 1.4 million felons in the crucial swing state of Florida.
Shachar Bar-On is the producer.

---
THE WALL: Sharyn Alfonsi investigates how a company with a checkered past convinced the Trump administration to give it billions in border wall contracts.
Oriana Zill de Granados is the producer.
---
SIR DAVID: The wildlife filmmaker Sir David Attenborough warns in his latest documentary that humanity has committed a crime against the natural world by causing climate change.
Anderson Cooper reports. Michael Gavshon is the producer.
---
Follow 60 MINUTES on Twitter, Facebook and Instagram.
Feel free to comment on any of our posts, we'd love to get your feedback. And most importantly, enjoy the site!
CBS 60 Minutes September 27 2020 Preview Florida's Amendment 4 DiscussPW Entertainment Events* There have been major changes to our events calendar, due to the coronavirus pandemic. We started with pro wrestling events, then added some other live sports and entertainment events. Then the virus happened, live events stopped for a while, so we changed things up. We've since added and will continue to add, many television events. Such as upcoming guests on morning, daytime and late night television shows. You can find most of those on the calendar and you can also search for any type of event or show, with our search bar above. Most live events have ticket links, venue information, dates and times. But some events have more, and some have a lot more and are basically event previews. It depends on the information available at the time we post the event and if we are able to update that event, etc. Some days have one to three events and some have over twenty on the same day. So you may have to click the link at the bottom to see more on certain days. Also we recently made it possible for anyone to comment on these pages.