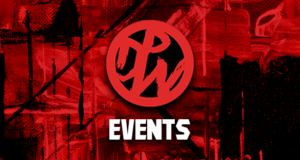 "9/11 Remembered: The Day We Came Together" Promo | September 11
September 11 @ 8:00 PM

-

9:00 PM

EDT
ABC announced today "9/11 Remembered: The Day We Came Together" airing Friday September 11 on the ABC Television Network
---
"9/11 Remembered: The Day We Came Together" is a dedication special filmed at the 2014 opening of the 9/11 Memorial Museum at the site of the World Trade Center in New York City.
The one-hour special airs at 8PM ET on Friday, September 11 on ABC Television. The special will be available the following day on demand and Hulu.
---
"9/11 Remembered: The Day We Came Together"
---
The hour-long special filmed on May 15, 2014,  marks President Barack Obama's opening of the 9/11 Memorial Museum and reflects the unwavering courage, compassion and sacrifice born out of that tragic morning.
The special includes moving and inspiring stories about those who died and those who survived. Their families, and the swell of first responders who rushed to help them. It was a time of fear and uncertainty as we lost people we loved and the future felt unclear.
But it was also a time when we came together. As neighbors, as friends, as fellow Americans, to support each other and rediscover the best within ourselves.
From that, hope was reborn.
---
Performances include a 300-voice children's choir singing "Somewhere," the New York Philharmonic performing "Fanfare for the Common Man". Plus, "Amazing Grace" sung by Tony Award®-nominated singer LaChanze. In addition, processionals with honor guards and the national colors, video clips, imagery and artifacts from the museum, help turn ground zero into hallowed ground.
---
"9/11 Remembered: The Day We Came Together" is produced by Don Mischer Productions. Executive producers include Don Mischer, who also directed the special, and David J. Goldberg.
---
"9/11 Remembered: The Day We Came Together" Promo September 11 DiscussPW Entertainment Events * There have been major changes to our events calendar due to the coronavirus pandemic. We started this calendar in 2018 with pro wrestling events, then added some other live sports and entertainment events. The goals were to help sell live tickets for all kinds of events and help fans finds events and tickets easier. Then the virus happened and live events stopped for a while, so we had to change things up. We've since added and will continue to add, many televised events. Such as upcoming guests on morning, daytime and late night television shows. As well as listings and promos and more for many diff tv shows. You can find most of those on the calendar and you can also search for any type of event or show, with our search bar above. Most live events have ticket links, venue information, dates and times. But some events have more, and some have a lot more and are basically event previews. It depends on the information available at the time we post the event and if we are able to update that event, etc. Some days have one to three events and some have over twenty on the same day. So you may have to click the link at the bottom to see more on certain days.