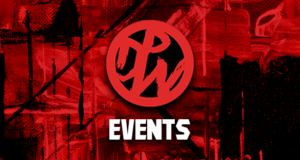 ABC 20/20: "Mystery in Memphis" Preview | September 18 | New Episode
September 18 @ 9:00 PM

-

11:00 PM

EDT
This Friday, September 18 is all new episode of "20/20" on ABC, reporting on the murder of former NBA player Lorenzen Wright, a mysterious case that haunted Memphis for nearly a decade
---
"Mystery in Memphis" is a two-hour edition of "20/20", airing September 18 at 9:01PM ET on the ABC Television Network.
You can watch previous episodes of "20/20" at ABC.com and on the ABC app.
---
ABC 20/20: "Mystery in Memphis"
---
A new "20/20" reports on the murder of former NBA player Lorenzen Wright. With no significant leads for nearly a decade, the mysterious case haunted his family and the city of Memphis after authorities discovered his body in the woods.
But just last year as a trial was finally about to begin, Wright's ex-wife, Sherra Wright-Robinson, made a shocking admission and pleaded guilty to facilitating Wright's murder, which brought Wright's family one step closer to justice.
ABC News and ESPN correspondent Ryan Smith reports the latest details and legal developments, including lingering questions about what happened to Wright.
Smith also sat down for new interviews with Deborah Marion, Wright's mother, whose tireless fight for justice may finally pay off. Also, Kelvin Cowans, a journalist who dated Wright-Robinson after the murder and wrote a tell-all book.
The two-hour program also includes rare and exclusive audio of an interview Wright-Robinson gave to a local reporter. During which she claims she based the novel she wrote on Wright and their relationship.
---
"20/20" is anchored by David Muir and Amy Robach. David Sloan is senior executive producer. Matt Lombardi is senior producer, and Tom Berman is producer of this episode.
---
*ABC 20/20: "Mystery in Memphis" Preview September 18 2020. DiscussPW Entertainment Events* There have been major changes to our events calendar due to the coronavirus pandemic. We started this calendar in 2018 with pro wrestling events, then added some other live sports and entertainment events. The goals were to help sell live tickets for all kinds of events and help fans finds events and tickets easier. Then the virus happened and live events stopped for a while, so we had to change things up. We've since added and will continue to add, many televised events. Such as upcoming guests on morning, daytime and late night television shows. As well as listings and promos and more for many diff tv shows. You can find all of those and much more on our calendar. Recently live events have started happening again, and we've gone back to adding those. Most live events have ticket links, venue information, dates and times. But some events have more, and some have a lot more and are basically event previews. It depends on the information available at the time we post the event and if we are able to update that event, etc. Some days have one to three events and some have over twenty on the same day. So you may have to click the link at the bottom to see more on certain days.