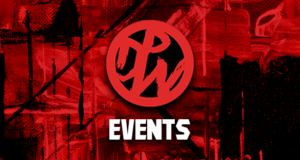 ABC: "Emergency Call" Series Premiere Promo & Listings | September 28
September 28 @ 10:00 PM

-

11:00 PM

EDT
Monday, September 28 is the premiere of "Emergency Call", a new hour-long ABC series documenting the first few crucial minutes of emergencies told through the lens of America's heroic 911 call takers
---
The series premiere of "Emergency Call: Take a Deep Breath" airs September 28 at 10PM ET on the ABC TV Network.
---
Hosted by Luke Wilson, "Emergency Call" is a daring, new hour-long series that documents the first few crucial minutes of emergencies told through the lens of America's heroic 911 call takers.
The 10-episode series follows the dramatic moments leading up to the arrival of help rather than the events after the firefighters, police or emergency medical services teams arrive, and focuses on the extreme, suspenseful and sometimes humorous stories that flood 911 call centers.
Episode One: "Take a Deep Breath"
911 call takers from Austin, Texas; New Orleans, Louisiana; and Wasilla, Alaska, receive calls that will keep you on the edge of your seat! Relive the frightening pleas of a woman whose car was stolen with her child in the backseat; a terrified 9-year-old who performs CPR on her grandfather; teenage hikers fending off a potential bear attack; and a man lost in the woods for hours with barely any battery life left on his phone, on the series premiere episode of "Emergency Call".
---
Episodes can also be viewed the next day on demand and on Hulu.
"Emergency Call" is executive produced by Adeline Ramage Rooney and Jonny Slow (8HOURS TELEVISION), Grant Kahler (showrunner) and Luke Wilson. The show is produced by 8HOURS TELEVISION, based on an original format by De Chinezen and licensed by Lineup Industries.
---
ABC: "Emergency Call" Series Premiere Listings | September 28 2020 DiscussPW Entertainment Events * There have been major changes to our events calendar due to the coronavirus pandemic. We started this calendar in 2018 with pro wrestling events, then added some other live sports and entertainment events. The goals were to help sell live tickets for all kinds of events and help fans finds events and tickets easier. Then the virus happened and live events stopped for a while, so we had to change things up. We've since added and will continue to add, many televised events. Such as upcoming guests on morning, daytime and late night television shows. As well as listings and promos and more for many diff tv shows. You can find most of those on the calendar and you can also search for any type of event or show, with our search bar above. Most live events have ticket links, venue information, dates and times. But some events have more, and some have a lot more and are basically event previews. It depends on the information available at the time we post the event and if we are able to update that event, etc. Some days have one to three events and some have over twenty on the same day. So you may have to click the link at the bottom to see more on certain days.