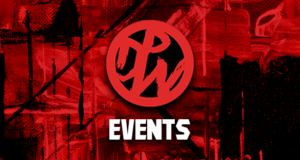 ABC "LIVE With Kelly And Ryan" Guests | July 27 – July 31 2020
July 27 @ 9:00 AM

-

July 31 @ 10:00 AM

EDT
Upcoming guests on ABC "LIVE With Kelly And Ryan" for the week of July 27, 2020 featuring Kiefer Sutherland, Katie Holmes and more
---
Check out the full list of upcoming guests on all new episodes of "LIVE with Kelly and Ryan" on ABC (from home). Schedule for Monday, July 27, 2020 to Friday, July 31, 2020 below.
Click here for next week's guests.
"LIVE with Kelly and Ryan" is hosted by Kelly Ripa & Ryan Seacrest. The show airs Monday thru Friday from 9AM to 10AM ET on ABC.
---
Monday, July 27: Kiefer Sutherland discusses the film "The Fugitive"; "Camp Live!" begins with chef Michael Symon.
Tuesday, July 28: Actor Christopher Meloni chats with the hosts; "Camp Live!" with lifestyle expert Katie Brown making natural crafts.
Wednesday, July 29: The hosts chat with Katie Holmes about the movie "The Secret: Dare to Dream"; "Camp Live!" with swimmer Jenny McCuiston.
Thursday, July 30: Eva LaRue discusses the series "Finding Love in Quarantine"; the hosts chat with NASA astronauts.
Friday, July 31: Kelly & Ryan will honor the memory of former host Regis Philbin with an updated presentation of the Emmy Award-winning "Regis Farewell Celebration Special" episode from Nov. 18, 2011.

---
Official website- kellyandryan.com/
Listings are subject to change.
---
---
ABC "LIVE With Kelly And Ryan" Guests Week of July 27 2020 DiscussPW Entertainment News * There have been major changes to our events calendar due to the coronavirus pandemic. We started this calendar in 2018 with pro wrestling events, then added some other live sports and entertainment events. The goals were to help sell live tickets for all kinds of events and help fans finds events and tickets easier. Then the virus happened and live events stopped for a while, so we had to change things up. We've since added and will continue to add, many televised events. Such as upcoming guests on morning, daytime and late night television shows. As well as listings and promos and more for many diff tv shows. You can find most of those on the calendar and you can also search for any type of event or show, with our search bar above. Most live events have ticket links, venue information, dates and times. But some events have more, and some have a lot more and are basically event previews. It depends on the information available at the time we post the event and if we are able to update that event, etc. Some days have one to three events and some have over twenty on the same day. So you may have to click the link at the bottom to see more on certain days.
Feel free to comment on any of our posts, we'd love to get your feedback. And most importantly, enjoy the site!