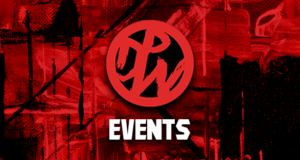 ABC "Live with Kelly and Ryan" Guests | September 14 – 18 2020
September 14 @ 9:00 AM

-

September 18 @ 10:00 AM

EDT
Upcoming guests and listings on all new episodes ABC "Live With Kelly And Ryan" for the week of September 14, 2020 featuring Josh Groban, Sarah Paulson and more
---
Check out the full list of upcoming guests on "LIVE with Kelly and Ryan" on the ABC TV Network . Schedule for Monday, September 14 to Friday, September 18, 2020 is below.
Click here for next week's guests.
"LIVE with Kelly and Ryan" is hosted by Kelly Ripa & Ryan Seacrest. The show airs Monday thru Friday from 9AM to 10AM ET on ABC.
---
Monday, September 14: Lauren Cohan of The Walking Dead; Joe Guerrera shares a guide to cooking seafood during Lives Cooking School @Home.
Tuesday, September 15: Jimmy Kimmel talks with Kelly and Ryan about hosting the 72nd Emmy Awards; chef Michael Symon discusses basic knife skills during Lives Cooking School @Home.
Wednesday, September 16
: Josh Groban discusses his album, Harmony, and his
virtual concerts
; Mark Bittman talks searing, sautéing and frying during Lives Cooking School @Home.
Thursday, September 17: Bethenny Frankel chats with the hosts; chef Pat LaFrieda presents Meat 101 during Lives Cooking School @Home.
Friday, September 18: Sarah Paulson discusses the series Ratched; chef Eden Grinsphan cooks with herbs and spices as Lives Cooking School @Home is concluded.
---
Official website- KellyandRyan.com
Listings are subject to change.
---
---
ABC "LIVE With Kelly And Ryan" Guests Week of September 14 2020 DiscussPW Entertainment News * There have been major changes to our events calendar due to the coronavirus pandemic. We started this calendar in 2018 with pro wrestling events, then added some other live sports and entertainment events. The goals were to help sell live tickets for all kinds of events and help fans finds events and tickets easier. Then the virus happened and live events stopped for a while, so we had to change things up. We've since added and will continue to add, many televised events. Such as upcoming guests on morning, daytime and late night television shows. As well as listings and promos and more for many diff tv shows. You can find most of those on the calendar and you can also search for any type of event or show, with our search bar above. Most live events have ticket links, venue information, dates and times. But some events have more, and some have a lot more and are basically event previews. It depends on the information available at the time we post the event and if we are able to update that event, etc. Some days have one to three events and some have over twenty on the same day. So you may have to click the link at the bottom to see more on certain days.