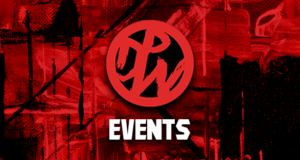 ABC's "The Bachelor" Season 25 Episode 2 Preview | January 11 2021
January 11 @ 8:00 PM

-

10:00 PM

EST
ABC's hit series "The Bachelor" with Matt James returns with an all new episode on Monday January 11, 2021
---
The January 11 episode of "The Bachelor" airs at 8PM ET on ABC.
You can watch previous at ABC.com and on Hulu.
---
The 24 women who survived the rose ceremony on arrival night discover that dating Matt is intoxicating although the atmosphere among the women is plain toxic. Matt's adventurous first date with Bri triggers an emotional bombshell between the other jealous women, including Victoria.
The largest group date in Bachelor history has 18 women dress up for a wedding photo shoot, with Matt as the groom kissing his brides. Sarah is thrilled to join Matt on a romantic ride aboard a 1930s biplane, but the love-struck bachelorette is having a difficult time seeing him with other ladies, leading to multiple women spiraling out of control.
---
Hosted by Chris Harrison, "The Bachelor" is a production of Next Entertainment in association with Warner Horizon Unscripted Television. Mike Fleiss, Martin Hilton, Nicole Woods, Bennett Graebner, Peter Gust, Tim Warner, Louis Caric and Peter Geist are the executive producers. 
ABC's "The Bachelor" Season 25 Episode 3 Preview | January 18 2021
---
ABC's "The Bachelor" Season 25 Episode 2 Preview | January 11 2021. DiscussPW Events * There have been major changes to our events calendar due to the coronavirus pandemic. We started this calendar in 2018 with pro wrestling events. Then added some other live sports and entertainment events. The goals were to help sell live tickets for all kinds of events. Also, to help fans finds events and tickets easier. Then the virus happened and live events stopped for a while. So we had to change things up. We've since added and will continue to add, many televised events. Such as upcoming guests on morning, daytime and late night television shows. As well as listings and promos and more for many diff tv shows. Most live events have ticket links, venue information, dates and times. But some events have more, and some have a lot more and are basically event previews. It depends on the information available at the time we post the event. And if we are able to update that event, etc. Some days have one to three events and some have over twenty on the same day. So you may have to click the link at the bottom to see more on certain days.