Due to the Coronavirus pandemic, many events have been canceled or postponed. Check the ticket or details link to see if the event is still taking place. If you have any questions, let us know in our feedback section.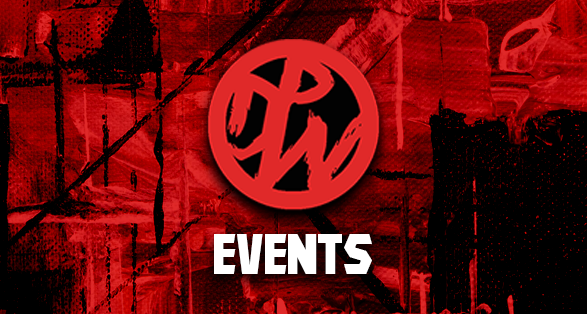 Back To The Future Concert | Kitchener
The 2020 Back To The Future In Concert tour stops at the Centre In The Square in Kitchener, Ontario, Canada on May 22nd and 23rd!
---
Tickets for the Back To The Future concert in Kitchener are on sale at the link below.
---
From FilmConcertsLive.com–
"Power up your DeLorean…recharge your flux capacitor…and get ready to celebrate the 35th anniversary of an unforgettable movie classic as you've never seen and heard it before!
Back to the Future, starring Michael J. Fox, Christopher Lloyd, Lea Thompson and Crispin Glover, is the 1.21-gigawatt blockbuster that topped the 1985 box office chart, spawned two wildly successful sequels and stamped an enduring imprint on pop culture.
In this time-traveling coming-of-age story, Marty McFly (Fox) suddenly finds himself transported back to 1955… where he struggles to change the destiny of his parents (Thompson, Glover), rescue an eccentric friend (Lloyd) from terrorists, and solve an alternative-plutonium crisis… all while trying to ensure he has a future to get back to!
Now, fans old and new will experience the thrill of Back to the Future like never before – on a big hi-def screen with a full symphony orchestra performing Alan Silvestri's dazzling musical score live in synch with the movie. Audiences will also be in for an exclusive treat: approximately twenty minutes of music added by award-winning composer Silvestri to the film's score especially for these unique live orchestra presentations."
---
---
---
If you have any comments or questions about this event, please leave them in the comment section.
And check out our Events Calendar, now with over 300 Upcoming Events!
The main goal of our events calendar is helping to sell tickets for as many events as we can find from around the world. Each event has ticket links, venue info, date and time. But some events have more and some have a lot more and are basically event previews. It depends on the info available at the time we post the event and if we are able to update that event, etc. The other goal is keeping fans up to date on events and events in general, as best we can. We can't possibly get EVERY event, but you'll see we have more then most anyone else. Recently we've added Event Reminders for when certain shows will be airing. For example, if an event is taped, the reminder will be for when the event airs. We do our best to maintain around 200 upcoming pro wrestling events at all times. Since we started doing this in late 2018, we have posted over 3,000 events. We started with US & Canadian wrestling promotions but have recently been adding more from around the world. Also we have recently added different types of entertainment events. Some days have one to three events and some have over twenty on the same day, so you may have to click the link at the bottom to see more events on a certain day. Also we recently made it possible for anyone to comment on these event pages. If you're a fan who went to or watched any of these events, feel free to leave a comment about it. * Back to the Future concert Kitchener May 22nd & 23rd 2020 Discusspw.com Events *