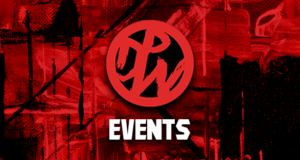 CBS 48 Hours Double Feature | Promos & Listings | August 1
August 1 @ 9:00 PM

-

11:00 PM

EDT
Episode listing and promo for this Saturday's (August 1, 2020) double feature of "48 Hours" on the CBS Network
---
Full listings and promos for the August 1, 2020 double feature of CBS 48 Hours are below.
You can watch previous episodes of 48 Hours at CBS.com.
---
9:00 PM ET/PT – 48 Hours: "Storm of Suspicion"
Maureen Maher and 48 Hours investigate the disappearance of a young mother of two who vanished a day before Hurricane Harvey hit Texas, in an encore of "Storm of Suspicion" to be broadcast Saturday, August. 1 on the CBS Television Network.
---
---
48 HOURS gained unprecedented access to the Chambers County command center in Baytown, Texas, a suburb of Houston, as investigators searched for Crystal McDowell. The 37-year-old realtor was last seen leaving a boyfriend's home on the morning of August 25, 2017, to pick up her two children, who were staying with her ex-husband, Steve McDowell. McDowell told sheriff's deputies Crystal never arrived. An uncle and other family members reported Crystal McDowell missing. In the days that followed, Hurricane Harvey dumped historic levels of rain on Texas.
Meanwhile, a taskforce, including Texas Rangers, deputies, District Attorney Cheryl Lieck and Sheriff Brian Hawthorne, continued their investigation into McDowell's disappearance. They had plenty of people to speak with. 48 Hours follows the team as they piece together the last known moments of McDowell's life, revealing how police found her body and including the shocking arrest that left family members stunned.
---
10:00 PM ET/PT – 48 Hours: "Justice for Kelsey Berreth"
Correspondent Nikki Battiste and 48 Hours take viewers inside the investigation into the disappearance of Kelsey Berreth and piece together the twisted love triangle that prosecutors say led to the death of the 29-year-old mother, in an encore of "Justice for Kelsey Berreth" to be broadcast Saturday, August 1 on the CBS Television Network.
---
---
It's a story that gripped the country when word surfaced that the engaged mother of a young daughter vanished. It's a case that exposed a secret relationship, problems at home simmering beneath the surface and wild stories that would lead to a huge break in the case. 48 Hours features startling evidence that helped convict Colorado man Patrick Frazee for the murder of Berreth, who vanished on Thanksgiving Day 2018 and has never been seen – or heard from – since.
The trial had a star witness, Frazee's secret girlfriend, Krystal Lee, who is seen on video obtained by 48 Hours walking prosecutors through the crime scene at Berreth's house. Lee details for police how she says she cleaned up the crime scene after Frazee killed Berreth and what she says he did with her body and evidence afterward.
Stream 12,000+ episodes & your local broadcast on the go. Try it free! Current and past TV shows. Stream full episodes now. Watch 12,000+ episodes. Watch shows on any device. Shows: The Twilight Zone, The Good Fight, Star Trek: Picard, Star Trek: Discovery.
---
CBS "48 Hours" killing of daniel green listings & promos August 1 2020 DiscussPW Entertainment News * There have been major changes to our events calendar due to the coronavirus pandemic. We started this calendar in 2018 with pro wrestling events, then added some other live sports and entertainment events. The goals were to help sell live tickets for all kinds of events and help fans finds events and tickets easier. Then the virus happened and live events stopped for a while, so changed things up. We've since added and will continue to add, many televised events. Such as upcoming guests on morning, daytime and late night television shows. As well as listings and promos, listings and more for all kinds of television shows. You can find most of those on the calendar and you can also search for any type of event or show, with our search bar above. Most live events have ticket links, venue information, dates and times. But some events have more, and some have a lot more and are basically event previews. It depends on the information available at the time we post the event. Also, if we are able to update that event, etc. Some days have one to three events and some have over twenty on the same day. So you may have to click the link at the bottom to see more on certain days.
Feel free to comment on any of our posts, we'd love to get your feedback. And most importantly, enjoy the site!