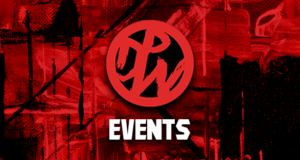 CBS 48 Hours: "The Corn Rake Murder" Preview | September 26
September 26 @ 10:00 PM

-

11:00 PM

EDT
This Saturday, September 26 2020 is an all new episode of "48 Hours" airing on CBS with a report on a farmer's wife who was impaled on a corn rake, was it an accident or murder?
---
48: Hours: "The Corn Rake Murder" premieres September 26 at 10PM ET on CBS.
You can watch previous episodes of 48 Hours at CBS.com and CBS All Access.
Click here for a preview of the next 48 Hours: Suspicion.
---
CBS 48 Hours: "The Corn Rake Murder"
---
Correspondent Jim Axelrod and 48 Hours investigate the strange death of Amy Mullis and the case against her husband Todd Mullis in "The Corn Rake Murder".
Amy Mullis was found in a shed on her family's Iowa farm with a corn rake sticking out of her back. The tool had four steel tines, but doctors who examined her found six puncture wounds. Police started investigating Mullis' husband, Todd Mullis, after learning she was considering leaving him. However, Todd Mullis had an alibi – their 13-year-old son.
It's a case that shook a small Iowa farm community. The investigation revealed what had appeared to be a good marriage was actually one fractured by Amy's affairs. A divorce could have split the family apart and could mean loss of the farm, which was worth millions.
"Everyone knew Amy Mullis," says Dina Nesheiwat, a legal expert hired by 48 HOURS to look at the defense's case. "You know, she was … very bubbly, outgoing. … All of a sudden one day she's dead."
So what happened?
"This is not a long-distance gunshot," says Matthew Troiano, a legal expert hired by 48 HOURS to look at the prosecution's case. "This is up close and personal."
Todd Mullis told investigators that he didn't know what happened and that he assumed she fell on the corn rake. His son told police he was with his father working in the hog barn when Amy was injured. But the number of puncture wounds, combined with the couple's marital problems, led investigators to think otherwise. Todd Mullis was arrested and charged with Amy's murder.
In September 2019, Todd Mullis went on trial and 48 HOURS examines the dramatic outcome.
---
48 HOURS: "The Corn Rake Murder" is produced by Betsy Shuller, Lisa Freed and Lauren Clark. Marc Goldbaum is the development producer. Kat Teurfs is the field producer. Gary Winter, Greg Kaplan, Michael McHugh and Diana Modica are the editors. Peter Schweitzer is the senior producer. Nancy Kramer is the executive story editor. Judy Tygard is the executive producer.
48 Hours Suspicion: "Ambush of Kevin Harris" Preview | September 30
---
Follow 48 HOURS on 
Twitter
, 
Facebook
 and 
Instagram
. Listen to podcasts at 
CBSAudio
.
---
CBS 48 Hours: "The Corn Rake Murder" Preview | September 26 2020 DiscussPW Entertainment Events * There have been major changes to our events calendar due to the coronavirus pandemic. We started this calendar in 2018 with pro wrestling events, then added some other live sports and entertainment events. The goals were to help sell live tickets for all kinds of events and help fans finds events and tickets easier. Then the virus happened and live events stopped for a while, so changed things up. We've since added and will continue to add, many televised events. Such as upcoming guests on morning, daytime and late night television shows. As well as listings and promos, listings and more for all kinds of television shows. You can find most of those on the calendar and you can also search for any type of event or show, with our search bar above. Most live events have ticket links, venue information, dates and times. But some events have more, and some have a lot more and are basically event previews. It depends on the information available at the time we post the event. Also, if we are able to update that event, etc. Some days have one to three events and some have over twenty on the same day. So you may have to click the link at the bottom to see more on certain days.