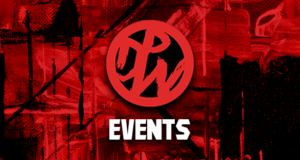 CBS 48 Hours: "The Deliveryman Murders" Preview | February 20
February 20 @ 10:00 PM

-

11:00 PM

EST
This Saturday (February 20, 2021) an all-new CBS: "48 Hours" goes inside the investigation of who killed Daniel Anderl and Marc Angelucci in "The Deliveryman Murders"
---
The new 48 Hours episode "The Deliveryman Murders" airs February 20 at 10PM ET/PT on CBS. You can watch previous episodes of 48 Hours at CBS.com and on CBS All Access.
Follow 48 Hours on Twitter, Facebook and Instagram. Listen to podcasts at CBSAudio.
---
48 Hours: "The Deliveryman Murders" 
Daniel Anderl, the son of prominent federal Judge Esther Salas and attorney, Mark Anderl, was shot dead while heroically trying to save his parents from a man who went to the door of their New Jersey home armed with a gun posing as a deliveryman.
Now, his family and friends say his death won't be in vain. Days earlier an attorney was gunned down in an identical killing in California. Correspondent Tracy Smith and "48 Hours" investigate the connection between the murder of Anderl and Marc Angelucci, who died 2,800 miles away in the mountains of San Bernardino.
---
48 HOURS: "The Deliveryman Murders" is produced by Gail Zimmerman and Chuck Stevenson. Sara Ely Hulse, Michelle Fanucci and Jonathan Leach are the development producers. Gabriella Demirdjian is the associate producer. Marlon Disla, Marcus Balsam, Richard Barber, Michelle Harris and James Taylor are the editors. Anthony Batson is the senior broadcast producer. Nancy Kramer is the executive story editor. Judy Tygard is the executive producer.
---
CBS 48 Hours: "The Deliveryman Murders" Preview | February 20. DiscussPW Entertainment Events * There have been major changes to our events calendar due to the coronavirus pandemic. We started this calendar in 2018 with pro wrestling events, then added some other live sports and entertainment events. The goals were to help sell live tickets for all kinds of events and help fans finds events and tickets easier. Then the virus happened and live events stopped for a while, so changed things up. We've since added and will continue to add, many televised events. Such as upcoming guests on morning, daytime and late night television shows. As well as listings and promos, listings and more for all kinds of television shows. You can find most of those on the calendar and you can also search for any type of event or show, with our search bar above. Most live events have ticket links, venue information, dates and times. But some events have more, and some have a lot more and are basically event previews. It depends on the information available at the time we post the event. Also, if we are able to update that event, etc. Some days have one to three events and some have over twenty on the same day. So you may have to click the link at the bottom to see more on certain days.