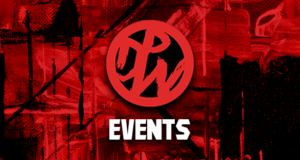 CBS 48 Hours: "Justice for Ahmaud" Preview | October 10 2020
October 10 @ 10:00 PM

-

11:00 PM

EDT
This Saturday, October 10 on CBS: 48 Hours, for the first time on Network Television, the defense representing the three white men accused of killing Georgia jogger Ahmaud Arbery, explain why they say their clients are not guilty
---
48: Hours: "Justice for Ahmaud" airs October 10 at 10:00 PM ET/PT on the CBS Television Network.
You can watch previous episodes of 48 Hours at
CBS.com
and on
CBS All Access
---
CBS 48 Hours: "Justice for Ahmaud"
The viral video of Black jogger Ahmaud Arbery being chased and shot dead in Brunswick, Ga., captured the attention of the nation. Now, as three white men – former law enforcement officer Gregory McMichael, his son Travis and neighbor William "Roddie" Bryan – stand accused of killing Arbery, the prosecutor and the defense attorneys sit down for their first in-depth network television interviews on 48 Hours: "Justice for Ahmaud".
The shooting death of Arbery made international headlines and drew the attention of lawmakers and celebrities. It's a story about a mother's relentless pursuit for the truth of what happened to her son. It's also a case that has raised questions about race and racism, and whether local authorities tried to squash the initial investigation.
---
48 Hours: "Justice for Ahmaud" is produced by Josh Yager, Rodney Hawkins, Gayane Keshishyan Mendez, Mead Stone, Deanna Fry, Bonita Sostre, Jessi Mitchell and Chris St. Peter. Richard Barber and Grayce Arlotta-Berner are the editors. Dena Goldstein is the field producer. Chelsea Narvaez is the associate producer. Elisha Brown is the Broadcast Associate. Patti Aronofsky is the senior producer. Nancy Kramer is the executive story editor. Judy Tygard is the executive producer.
Follow 48 HOURS on 
Twitter
, 
Facebook
 and 
Instagram
.
---
CBS 48 Hours: "Justice for Ahmaud" Preview | October 10 2020 DiscussPW Entertainment Events * There have been major changes to our events calendar due to the coronavirus pandemic. We started this calendar in 2018 with pro wrestling events, then added some other live sports and entertainment events. The goals were to help sell live tickets for all kinds of events and help fans finds events and tickets easier. Then the virus happened and live events stopped for a while, so changed things up. We've since added and will continue to add, many televised events. Such as upcoming guests on morning, daytime and late night television shows. As well as listings and promos, listings and more for all kinds of television shows. You can find most of those on the calendar and you can also search for any type of event or show, with our search bar above. Most live events have ticket links, venue information, dates and times. But some events have more, and some have a lot more and are basically event previews. It depends on the information available at the time we post the event. Also, if we are able to update that event, etc. Some days have one to three events and some have over twenty on the same day. So you may have to click the link at the bottom to see more on certain days.