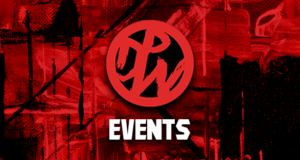 CBS 48 Hours: "The Murder of Anna Repkina" Preview | October 31 2020
October 31 @ 10:00 PM

-

11:00 PM

EDT
This Saturday, October 31 on CBS: 48 Hours, the "other woman" in a love triangle that ended in murder speaks out for the first time on network television
---
CBS 48: Hours: "The Murder of Anna Repkina" airs October 31 at 10PM ET/PT on the CBS Television Network.
You can watch previous episodes of 48 Hours at
CBS.com
and on
CBS All Access
.
---
CBS 48 Hours: "The Murder of Anna Repkina"
Moscow, Russia, native Anna Repkina was found murdered on a remote Oregon logging road in April 2017. Just days later, police arrested American Will Hargrove. Turns out, Repkina met Hargrove online and after a whirlwind romance, the pair got engaged.

 

What Repkina didn't know when she relocated to the U.S. to marry Hargrove was that she was moving right into the middle of a love triangle.

 

Now, for the first time, the "other woman" in that love triangle speaks to 48 HOURS in "The Murder of Anna Repkina". Repkina's body was discarded alongside pieces of trash. There was a KFC bag with a receipt dated April 14, 2017, which turned out to be just a few days before she was found.

 

That led police to Hargrove, who lied to investigators saying he'd met Repkina locally and had dated her just twice before breaking it off.
---
48 HOURS: "The Murder of Anna Repkina" is produced by Susan Mallie and Jennifer Terker. Cindy Cesare is the development producer. Danielle Arman is the associate producer. Marcus Balsam, Michael Vele and Joan Adelman are the editors. Lourdes Aguiar is the senior producer. Nancy Kramer is the executive story editor. Judy Tygard is the executive producer.
---
Follow 48 HOURS on 
Twitter
, 
Facebook
 and 
Instagram
.
---
CBS 48 Hours: "The Murder of Anna Repkina" Preview October 31 2020. DiscussPW Entertainment Events * There have been major changes to our events calendar due to the coronavirus pandemic. We started this calendar in 2018 with pro wrestling events, then added some other live sports and entertainment events. The goals were to help sell live tickets for all kinds of events and help fans finds events and tickets easier. Then the virus happened and live events stopped for a while, so changed things up. We've since added and will continue to add, many televised events. Such as upcoming guests on morning, daytime and late night television shows. As well as listings and promos, listings and more for all kinds of television shows. You can find most of those on the calendar and you can also search for any type of event or show, with our search bar above. Most live events have ticket links, venue information, dates and times. But some events have more, and some have a lot more and are basically event previews. It depends on the information available at the time we post the event. Also, if we are able to update that event, etc. Some days have one to three events and some have over twenty on the same day. So you may have to click the link at the bottom to see more on certain days.