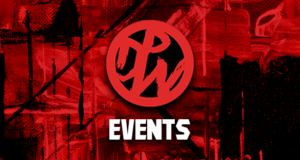 CBS 48 Hours: "Nicole Addimando" Preview | November 21 2020
November 21 @ 10:00 PM

-

11:00 PM

EST
A mother admits to shooting her partner, but says it was self-defense and now the death divides a community, CBS:
---
CBS 48: Hours: "The Case Against Nicole Addimando" airs November 21 at 10PM ET/PT on the CBS Television Network.
You can watch previous episodes of 48 Hours at CBS.com and on CBS All Access.
48 Hours: "The Case Against Nicole Addimando"
To some, Nicole ("Nikki") Addimando is a young mother who shot her abusive partner in self-defense when she feared he would take her life. To others, she is a murderer who took the life of Chris Grover, a father and popular gymnastics coach in Poughkeepsie, N.Y.
Now, 48 Hours and correspondent Jericka Duncan investigate their relationship and the night Grover died in "The Case Against Nicole Addimando".
---
The death of Grover and the legal proceedings against Addimando have divided the community, and hinge on the question of whether Addimando murdered Grover or whether she was, as she argues, acting in self-defense against an abusive partner. "Nikki is the most gentle, loving friend we've ever had," friend Rachel Hawkes tells Duncan. "My son never hurt anybody," says Gail Grover, Chris Grover's mother. "He lived for Nikki. He lived for those kids."
Here's what's certain: on Sept. 28, 2017, a police officer spotted a car stopped at a green light. When he sounded his air horn to get the car to move, an agitated Addimando got out and told him something had gone terribly wrong at home. She told police that her partner Chris Grover had abused her for years.
She said things reached a boiling point when Grover came home from work that day, after Child Protective Services visited to investigate an anonymous report earlier that morning. At one point that night, she said, they lay down on the couch together and Grover pulled a gun from the cushions. When Addimando asked to leave, by her account, he said he would kill her. Addimando said she got the gun away from Grover and shot him in self-defense.
Was Addimando telling the truth? Family, friends and advocates for victims of domestic violence rallied to her defense, but the community was split. On the other side, Grover's family, coworkers and many of his gymnastics students believe he wasn't abusive.
"I don't believe Chris ever abused her," says Putnam County Assistant District Attorney Chana Krauss. Krauss, who has spent much of her career advocating for victims of sexual violence, prosecuted the case and says the way Grover was shot didn't match Addimando's description of what happened.
"She intentionally planned and murdered him when he was sleeping." Elizabeth Clifton, Addimando's friend and advocate, told us she believes Addimando and that she witnessed injuries and evidence of violent abuse. "She was afraid for her life," Clifton says. "I mean I was constantly afraid for her life. I messaged her every morning to see if she was still alive."
So what happened? 48 HOURS and Duncan report the story through interviews with Addimando's friends, attorneys, the prosecution, Grover's family and more.
---
48 HOURS: "The Case Against Nicole Addimando" is produced by Mary Ann Rotondi. Emma Steele is the field producer. Michelle Sigona and Marc Goldbaum are the development producers. Mead Stone is the producer editor. Jud Johnston and George Baluzy are the editors. Peter Schweitzer and Gail Zimmerman are the senior producers. Nancy Kramer is the executive story editor. Judy Tygard is the executive producer.
Follow 48 Hours on Twitter, Facebook and Instagram.
Listen to podcasts at CBSAudio.
---
CBS 48 Hours: "Nicole Addimando" Preview November 21 2020. DiscussPW Entertainment Events * There have been major changes to our events calendar due to the coronavirus pandemic. We started this calendar in 2018 with pro wrestling events, then added some other live sports and entertainment events. The goals were to help sell live tickets for all kinds of events and help fans finds events and tickets easier. Then the virus happened and live events stopped for a while, so changed things up. We've since added and will continue to add, many televised events. Such as upcoming guests on morning, daytime and late night television shows. As well as listings and promos, listings and more for all kinds of television shows. You can find most of those on the calendar and you can also search for any type of event or show, with our search bar above. Most live events have ticket links, venue information, dates and times. But some events have more, and some have a lot more and are basically event previews. It depends on the information available at the time we post the event. Also, if we are able to update that event, etc. Some days have one to three events and some have over twenty on the same day. So you may have to click the link at the bottom to see more on certain days.