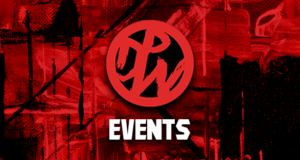 CBS 48 Hours: "Home Renovation Homicide" Promo | September 12
September 12 @ 10:00 PM

-

11:00 PM

EDT
This Saturday, September 12 2020 is the season premiere of "48 Hours" airing on the CBS Television Network with a report on a "Home Renovation Homicide"
---
Full listings and promo for the September 12, 2020 season premiere episode of "CBS 48 Hours" are below.
"Home Renovation Homicide" airs at 10PM ET on CBS. You can watch previous episodes of 48 Hours at CBS.com and CBS All Access.
---
CBS 48 Hours: "Home Renovation Homicide"
---
Home renovations can be a nightmare for some. In the case of one Florida couple, authorities suspect an expensive and out-of-control home renovation may have led to the murder of Shanti Cooper. Erin Moriarty and 48 Hours investigate the death of Cooper and the case against her husband, David Tronnes, in "Home Renovation Homicide". 
It's a case that that shook the upscale Orlando, Fla., neighborhood where Tronnes and Cooper undertook a massive and unconventional remodeling of a home. Behind the home's façade is a story of the couple's relationship, Tronnes' apparent secret life and an expensive home renovation that went terribly wrong.
Although Tronnes had paid for the house, Cooper was footing the bill for the renovation that was soaring into the hundreds of thousands of dollars. Authorities suspect Cooper was angry with Tronnes and was ready to turn off the money spigot the day she was killed.
"But she would be killed because of a house?" correspondent Erin Moriarty asked former prosecutor Ryan Vescio.
"Well," he answered. "What would somebody do when they were about to lose the most important thing in their life? Because in April of 2018, the most important thing in Dave's life was that house." "This house became more than just a project to David Tronnes," says Vescio. "It was his life. … He obsessed on it – this house is the center point to the story, and it led to Shanti's demise."
But that's the prosecution's story; Tronnes has his own tale to tell. Tronnes called 911 on April 24, 2018 and said he arrived home to find his wife floating in the bathtub.
Investigators immediately noticed some inconsistencies between what Tronnes told them and the condition of Cooper's body. Tronnes was considered a suspect and went to police headquarters for questioning. Tronnes did not ask for an attorney and consented to swabs, clippings and a search. He remained at Orlando Police Headquarters for some 14 hours. He was released the next morning, but four months later he was arrested and charged with Shanti's murder.
"It seems pretty clear," says Tronnes' attorney Richard Zaleski. "These two detectives – they went into this room, decided that David was a murderer, and then went the extra mile to try to put a file together to prove such."
What happened inside the home? Was the home renovation a factor? Moriarty tells the story through interviews with investigators, those who knew the couple, family members and a local contractor who was trying to rebuild the house from the inside out.
---
48 HOURS: "Home Renovation Homicide" is produced by Paul La Rosa and Dena Goldstein. Ryan Smith is the development producer. Marlon Disla, Joan Adelman and Greg Kaplan are the editors. Peter Schweitzer is the senior producer. Nancy Kramer is the executive story editor. Judy Tygard is the executive producer.
Stream 12,000+ episodes & your local broadcast on the go. Try it free! Current and past TV shows. Stream full episodes now. Watch 12,000+ episodes. Watch shows on any device. Shows: The Twilight Zone, The Good Fight, Star Trek: Picard, Star Trek: Discovery.
---
CBS 48 Hours: "Home Renovation Homicide" Promo | September 12 2020 DiscussPW Entertainment News * There have been major changes to our events calendar due to the coronavirus pandemic. We started this calendar in 2018 with pro wrestling events, then added some other live sports and entertainment events. The goals were to help sell live tickets for all kinds of events and help fans finds events and tickets easier. Then the virus happened and live events stopped for a while, so changed things up. We've since added and will continue to add, many televised events. Such as upcoming guests on morning, daytime and late night television shows. As well as listings and promos, listings and more for all kinds of television shows. You can find most of those on the calendar and you can also search for any type of event or show, with our search bar above. Most live events have ticket links, venue information, dates and times. But some events have more, and some have a lot more and are basically event previews. It depends on the information available at the time we post the event. Also, if we are able to update that event, etc. Some days have one to three events and some have over twenty on the same day. So you may have to click the link at the bottom to see more on certain days.