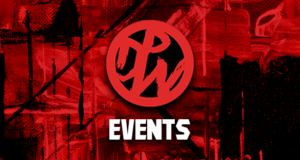 CBS 60 Minutes Listings | August 2 2020 | Prop-64 | Columbus Letters
August 2 @ 7:00 PM

-

8:00 PM

EDT
Listings for this Sunday's (August 2, 2020) edition of CBS "60 Minutes" featuring a report on Prop-64, the California law legalizing the adult use of marijuana .
---
Full listings for the August 2, 2020 episode of CBS 60 Minutes are below.
Update- Click here for next week's listings.
"60 Minutes" airs Sunday nights on CBS at 7PM ET. You can watch previous episodes for free at CBS.com
---
THE EMERALD TRIANGLE – Three years after Prop-64, the California law legalizing the adult use of marijuana, was passed, the state's cannabis producers are not seeing the windfalls predicted. They tell Sharyn Alfonsi regulations and a robust black market are cutting into legal pot profits. Guy Campanile is the producer.
THE COLUMBUS LETTERS – A letter written by Christopher Columbus describing his discovery of the Americas became the world's first best-seller when it was printed and distributed throughout Europe more than 500 years ago. Now the surviving copies are so rare and valuable that they're being stolen and replaced with forgeries. Jon Wertheim reports. Katherine Davis is the producer.
BUILT BY ANGELS – Ethiopian pilgrims have been trekking to this mysterious holy site for centuries to visit its rock-hewn churches carved out of the African plateau. Scott Pelley made the trip in time for the Ethiopian Orthodox Christmas vigil and tells this remarkable story. Nicole Young is the producer.
These previously broadcast segments have been updated for summer viewing.
---
Follow 60 MINUTES on Twitter, Facebook and Instagram.
---
---
Feel free to comment on any of our posts, we'd love to get your feedback. And most importantly, enjoy the site!
CBS 60 Minutes Listings August 2 2020 DiscussPW Entertainment Events * There have been major changes to our events calendar due to the coronavirus pandemic. We started this calendar in 2018 with pro wrestling events, then added some other live sports and entertainment events. The goals were to help sell live tickets for all kinds of events and help fans finds events and tickets easier. Then the virus happened and live events stopped for a while, so we had to change things up. We've since added and will continue to add, many televised events. Such as upcoming guests on morning, daytime and late night television shows. As well as listings and promos and more for many diff tv shows. You can find most of those on the calendar and you can also search for any type of event or show, with our search bar above. Most live events have ticket links, venue information, dates and times. But some events have more, and some have a lot more and are basically event previews. It depends on the information available at the time we post the event and if we are able to update that event, etc. Some days have one to three events and some have over twenty on the same day. So you may have to click the link at the bottom to see more on certain days.