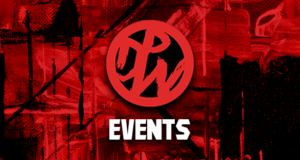 CBS "60 Minutes" November 1 2020 Preview | Ohio & Arizona Voters
November 1 @ 7:30 PM

-

8:30 PM

EST
This Sunday, November 1, 2020 is an all new special edition of "60 Minutes" on CBS featuring reports on Ohio and Arizona voters
---
The November 1 episode of "60 Minutes" premiere at 7PM ET on the CBS Television Network. You can watch previous episodes at CBS.com and on CBS All Access.  
---
Four years Ohio picked Donald Trump by 8 percentage points, Scott Pelley returns to find a state – and families – divided.
---
In an election year where it's unclear when the winner will be declared, 60 Minutes goes to Arizona, where early votes have been counted for two weeks. See the story, Sunday.
---
As the first known U.S. outbreak of COVID-19 wreaked havoc on a nursing home in Kirkland, Washington, the executive in charge of the facility says efforts to care for residents were slowed by a federal investigation.
---
Follow 60 MINUTES on Twitter, Facebook and Instagram.
This page will be updated when official CBS listings come out.
---
CBS 60 Minutes November 1 2020 Preview. Ohio voters special DiscussPW Entertainment Events.* There have been major changes to our events calendar, due to the coronavirus pandemic. We started with pro wrestling events. Then added some other live sports and entertainment events. And then the virus happened  and live events stopped for a while. So we changed things up. We've since added and will continue to add many television events. Such as upcoming guests on morning, daytime and late night television shows. You can find most of those on the calendar and you can also search for any type of event or show, with our search bar above. Most live events have ticket links, venue information, dates and times. But some events have more, and some have a lot more and are basically event previews. It depends on the information available at the time we post the event. Also, if we are able to update that event, etc. Some days have one to three events and some have over twenty on the same day. So you may have to click the link at the bottom to see more on certain days. Also we recently made it possible for anyone to comment on these pages.