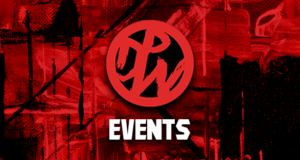 CBS 60 Minutes | September 6 2020 Listings | Mind Reading
September 6 @ 7:00 PM

-

8:00 PM

EDT
This Sunday's (September 6, 2020) edition of CBS "60 Minutes" features a report on mind reading
---
Full listings for the September 6, 2020 episode of CBS 60 Minutes are below.
Here's a link to our preview for the September 13 new episode featuring Bob Woodward.
"60 Minutes" airs Sunday nights on CBS at 7PM ET. You can watch previous episodes for free at CBS.com.
---
TEXAS RANGER AND THE SERIAL KILLER – More than 100 murderers have confessed to James Holland. Now one is telling the Texas Ranger he's committed almost 100 murders himself – making him perhaps the most prolific serial killer in American history.
Sharyn Alfonsi reports. Draggan Mihailovich is the producer.
MIND READING – Scientists can actually identify what we are thinking and now even feeling. Lesley Stahl reports on the use of functional magnetic resonance imaging and computer analysis to decode the physical makeup of our thoughts.
Shari Finkelstein is the producer.
THE RESURRECTION OF ST. NICHOLAS – From the ashes of Ground Zero, the small Greek Orthodox Church of St. Nicholas is slowly being rebuilt as both a church and national shrine. After years of overcoming obstacles, the church's reopening scheduled for next year is serving as both a beacon and some kind of miracle.
Scott Pelley reports. Ashley Velie and Dina Zingaro are the producers.
These previously broadcast segments have been updated for this summer edition.
---
New episodes of 60 Minutes return to CBS on Sunday, September 20.
Follow 60 MINUTES on Twitter, Facebook and Instagram.
---
Feel free to comment on any of our posts, we'd love to get your feedback. And most importantly, enjoy the site!
CBS 60 Minutes Listings September 6 2020 DiscussPW Entertainment Events* There have been major changes to our events calendar, due to the coronavirus pandemic. We started with pro wrestling events, then added some other live sports and entertainment events. Then the virus happened, live events stopped for a while, so we changed things up. We've since added and will continue to add, many television events. Such as upcoming guests on morning, daytime and late night television shows. You can find most of those on the calendar and you can also search for any type of event or show, with our search bar above. Most live events have ticket links, venue information, dates and times. But some events have more, and some have a lot more and are basically event previews. It depends on the information available at the time we post the event and if we are able to update that event, etc. Some days have one to three events and some have over twenty on the same day. So you may have to click the link at the bottom to see more on certain days. Also we recently made it possible for anyone to comment on these pages.