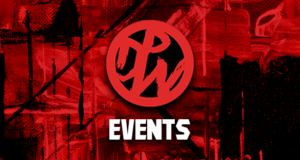 "Celebrity Family Feud" ABC Listings | October 1 | New Episode
October 1 @ 8:00 PM

-

9:00 PM

EDT
Thursday, October 1 2020, is an all new episode of "Celebrity Family Feud" on the ABC Television Network featuring Joel McHale, Ceelo Green and more
---
The October 1 episode of Celebrity Family Feud airs at 8PM ET on the ABC Network. Episodes can be viewed the next day on demand and Hulu. 
The celebrity teams who will try to guess what the "survey said" are the following:
Team Joel McHale; host of ABC's "Card Sharks"; playing for Union Rescue Mission
Ethan Sandler – Friend
Donald Grant – Friend
David Walpert – Friend
Speaks – Friend
VERSUS
Team Ben Feldman; star of "Superstore"; playing for Alzheimer's Los Angeles
Robert Feldman – Father
Kris Feldman – Stepmother
Morgan Leiter – Sister
Susan Feniger – Aunt & celebrity chef
---
The next set of celebrity teams who will try to guess what the "survey said" are the following:
Team Jesse Palmer; TV host, sports broadcaster/analyst and former NFL Quarterback; playing for Good Sports
David Diehl – Former NFL offensive lineman for the NY Giants
Amani Toomer – Former NFL wide receiver for the NY Giants
Wes Mallard – Former NFL linebacker for the NY Giants
Delvin Joyce – Former NFL running back for the NY Giants
VERSUS
Team CeeLo Green; Grammy Winning Recording Artist; playing for Greenhouse Foundation
Shaneeka James – Fiancé
Menta Williams – Best Friend & Musician
Kingston Callaway – Son
Sierra Johnson – Daughter
---
Steve Harvey, the highly popular stand-up comedian, actor, author and Emmy® Award winner, returns as host for "Celebrity Family Feud"'s sixth season. Once again, celebrities, along with their families and friends, go head-to-head in a contest to name the most popular responses to survey-type questions posed to 100 people to win money for a charity of their choice.
"Celebrity Family Feud" is produced by Fremantle and was taped in February 2020 in front of a live audience in Los Angeles, California. Gaby Johnston and Jennifer Mullin are executive producers. This episode originally aired on 6/28/20.
---
Follow @FamilyFeudABC (#CelebrityFamilyFeud) on Instagram, Twitter and Facebook.
---
"Celebrity Family Feud" ABC Listings | October 8 | New NFL Edition
---
"Celebrity Family Feud" October 1 2020 Listings DiscussPW Entertainment News * There have been major changes to our events calendar due to the coronavirus pandemic. We started this calendar in 2018 with pro wrestling events, then added some other live sports and entertainment events. The goals were to help sell live tickets for all kinds of events and help fans finds events and tickets easier. Then the virus happened and live events stopped for a while, so we had to change things up. We've since added and will continue to add, many televised events. Such as upcoming guests on morning, daytime and late night television shows. As well as listings and promos and more for many diff tv shows. You can find most of those on the calendar and you can also search for any type of event or show, with our search bar above. Most live events have ticket links, venue information, dates and times. But some events have more, and some have a lot more and are basically event previews. It depends on the information available at the time we post the event and if we are able to update that event, etc. Some days have one to three events and some have over twenty on the same day. So you may have to click the link at the bottom to see more on certain days.