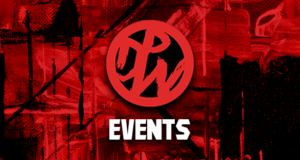 "Celebrity Family Feud" ABC Listings | September 20 | New Episode
September 20 @ 7:00 PM

-

8:00 PM

EDT
This Sundays (September 20, 2020) episode of "Celebrity Family Feud" on ABC hosted by Emmy Award winning host, Steve Harvey features Ray Romano vs Brad Garrett and Fall Out Boy vs Weezer
---
The September 20, 2020 "Celebrity Family Feud" is a special episode that will air at 7PM ET, preceding the 72nd Emmy® Awards' hosted by Jimmy Kimmel.
Celebrity Family Feud airs on the ABC Network. Episodes can be viewed the next day on demand and on Hulu.
---
The celebrity teams who will try to guess what the "survey said" are the following: Ray Romano; actor/comedian; playing for Harvest Home
Robert Romano – brother
Greg Romano – son
Matt Romano – son
Joe Romano – son
VERSUS
Brad Garrett; Brad Garrett's Comedy Club at the MGM Grand, Las Vegas; playing for Maximum Hope Foundation
Sam Fedele – comedian
Deb Gutierrez – comedian
Paul Ogata – comedian
Ralph Harris – comedian
---
The next set of celebrity teams who will try to guess what the "survey said" are the following: Fall Out Boy; playing for The Fall Out Boy Fund
Patrick Stump
Pete Wentz
Joe Trohman
Joe Trohman
Seth Green – "Changeland" and "Robot Chicken"
VERSUS
WEEZER; playing for Reverb
Brian Bell
Scott Shriner
Patrick Wilson
Rivers Cuomo
Suzy Shinn – producer
---
"Celebrity Family Feud" is produced by Fremantle and was taped in February 2020 in front of a live audience in Los Angeles, California. Gaby Johnston and Jennifer Mullin are executive producers. This episode originally aired on 6/28/20.
---
Follow @FamilyFeudABC (#CelebrityFamilyFeud) on Instagram, Twitter and Facebook.
---
"Celebrity Family Feud" September 20 2020 Listings DiscussPW Entertainment News * There have been major changes to our events calendar due to the coronavirus pandemic. We started this calendar in 2018 with pro wrestling events, then added some other live sports and entertainment events. The goals were to help sell live tickets for all kinds of events and help fans finds events and tickets easier. Then the virus happened and live events stopped for a while, so we had to change things up. We've since added and will continue to add, many televised events. Such as upcoming guests on morning, daytime and late night television shows. As well as listings and promos and more for many diff tv shows. You can find most of those on the calendar and you can also search for any type of event or show, with our search bar above. Most live events have ticket links, venue information, dates and times. But some events have more, and some have a lot more and are basically event previews. It depends on the information available at the time we post the event and if we are able to update that event, etc. Some days have one to three events and some have over twenty on the same day. So you may have to click the link at the bottom to see more on certain days.
Feel free to comment on any of our posts, we'd love to get your feedback. And most importantly, enjoy the site!