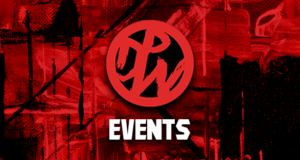 Dateline NBC "Left for Dead" Preview | September 24
September 24 @ 9:00 PM

-

11:00 PM

EDT
This Thursday, September 24 is an all new two-hour episode of Dateline NBC with a report on the survivor of a horrible attack who is convinced police have the wrong suspect
---
Dateline NBC: "Left for Dead" airs Thursday, September 24 at 9PM ET on the NBC Television Network.
You can watch this episode now for free at NBC.com. Plus, you can stream recent & classic episodes of Dateline for free on the Peacock TV app.
---
Dateline NBC: "Left for Dead"
THE STORY: Amber Smith is a survivor of a horrible attack who is convinced police have the wrong suspect.
REPORTED BY: Keith Morrison
---
Dateline NBC "The Dead of Night" Preview | September 28
---
---
For more Dateline, check out the official podcast.
Dateline NBC is the longest-running series in NBC primetime history and is in its 28th season. Dateline is anchored by Lester Holt and features correspondents Andrea Canning, Josh Mankiewicz, Keith Morrison and Dennis Murphy. Airing Fridays at 9 p.m. ET/8 p.m. CT and Mondays at 10 p.m. ET/9p.m. CT, Dateline is the #1 Friday newsmagazine and reaches more than 17 million people every week through its broadcast. And millions more through its social media platforms and podcasts. Additionally, Dateline closed out 2019 as the #1 Friday newsmagazine across the board. David Corvo is the senior executive producer. Liz Cole is the executive producer.
---
Feel free to comment on any of our posts, we'd love to get your feedback. And most importantly, enjoy the site!
Dateline NBC "Left for Dead" Preview | September 24 2020. DiscussPW Entertainment Events * There have been major changes to our events calendar due to the coronavirus pandemic. We started this calendar in 2018 with pro wrestling events, then added some other live sports and entertainment events. The goals were to help sell live tickets for all kinds of events and help fans finds events and tickets easier. Then the virus happened and live events stopped for a while, so we had to change things up. We've since added and will continue to add, many televised events. Such as upcoming guests on morning, daytime and late night television shows. As well as listings and promos and more for many diff tv shows. You can find most of those on the calendar and you can also search for any type of event or show, with our search bar above. Most live events have ticket links, venue information, dates and times. But some events have more, and some have a lot more and are basically event previews. It depends on the information available at the time we post the event and if we are able to update that event, etc. Some days have one to three events and some have over twenty on the same day. So you may have to click the link at bottom to see more on certain days.