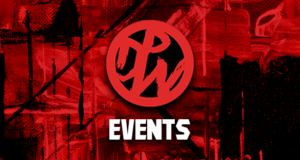 Dateline NBC "Rise and Fall of Oscar Pistorius" Promo | September 11
September 11 @ 10:00 PM

-

11:00 PM

EDT
This Friday, September 11, 2020 on Dateline NBC reports on the Oscar Pistorius trial that made headlines around the world
---
Dateline NBC "The Rise and Fall of Oscar Pistorius" airs Friday, September 11 at 10PM ET on the NBC Television Network.
You can watch previous episodes for free at NBC.com. Plus, you can stream recent & classic episodes of Dateline for free on the Peacock TV app.
---
Dateline: "The Rise and Fall of Oscar Pistorius"
---
THE STORY: Oscar Pistorius, nicknamed "Blade Runner," is an international celebrity when he shoots and kills his girlfriend just 8 months after competing in the London Olympics.
Charged with murder, he tells police it was a tragic mistake and that he was acting in self-defense as he believed he was firing at an intruder. The one-hour broadcast reports on the aftermath of the judge's verdict and the ensuing court battle.
REPORTED BY: Keith Morrison  WHERE: Pretoria, South Africa
INTERVIEWS WITH: Oscar's manager Peet Vanzyl, reporter Karyn Maughan and more.
https://www.discusspw.com/event/dateline-nbc-september-14-2020/
---
Dateline NBC is the longest-running series in NBC primetime history and is in its 28th season. Dateline is anchored by Lester Holt and features correspondents Andrea Canning, Josh Mankiewicz, Keith Morrison and Dennis Murphy. Airing Fridays at 9 p.m. ET/8 p.m. CT and Mondays at 10 p.m. ET/9p.m. CT, Dateline is the #1 Friday newsmagazine and reaches more than 17 million people every week through its broadcast. And millions more through its social media platforms and podcasts. Additionally, Dateline closed out 2019 as the #1 Friday newsmagazine across the board. David Corvo is the senior executive producer. Liz Cole is the executive producer.
Dateline NBC "And Then There Were Three" Preview | September 13
---
Feel free to comment on any of our posts, we'd love to get your feedback. And most importantly, enjoy the site!
Dateline NBC "Rise and Fall of Oscar Pistorius" September 11 DiscussPW Entertainment Events * There have been major changes to our events calendar due to the coronavirus pandemic. We started this calendar in 2018 with pro wrestling events, then added some other live sports and entertainment events. The goals were to help sell live tickets for all kinds of events and help fans finds events and tickets easier. Then the virus happened and live events stopped for a while, so we had to change things up. We've since added and will continue to add, many televised events. Such as upcoming guests on morning, daytime and late night television shows. As well as listings and promos and more for many diff tv shows. You can find most of those on the calendar and you can also search for any type of event or show, with our search bar above. Most live events have ticket links, venue information, dates and times. But some events have more, and some have a lot more and are basically event previews. It depends on the information available at the time we post the event and if we are able to update that event, etc. Some days have one to three events and some have over twenty on the same day. So you may have to click the link at bottom to see more on certain days.