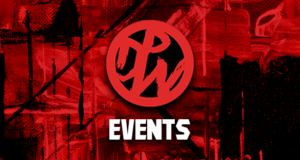 FBI Declassified: 20 Days of Terror: The Austin Bomber Preview
October 20 @ 10:00 PM

-

11:00 PM

EDT
A Texas City under siege with a serial bomber at large, inside the FBI's race to stop a deadly crime spree on all new episode of "FBI Declassified: 20 Days of Terror: The Austin Bomber" airing Tuesday, October 20 on CBS
---
The FBI Declassified: "20 Days of Terror: The Austin Bomber" airs October 20 at 10PM ET/PT on the CBS Television Network. You can watch previous episodes at CBS.com and on CBS All Access.
In the spring of 2018, the city of Austin, the capital of Texas, was under siege. A serial bomber was killing and maiming random victims with homemade devices.
Could law enforcement stop the bomber before more people lost their lives? FBI agents reveal the unprecedented effort to stop the human destruction in The FBI Declassified: "20 Days of Terror: The Austin Bomber".
---
Narrated by Alana De La Garza from CBS' drama series FBI, "20 Days of Terror: The Austin Bomber" brings viewers into the investigation to see how the bureau worked side by side with multiple law enforcement agencies to identify, track and catch the bomber.
"We've had serial bombers in this country, but we've never had a situation where we had an active bomber setting off this number of explosive devices in this short a period of time," says FBI Special Agent Christopher Combs, who was the FBI commander for the bombing investigation. In March 2018, a serial bomber planted five explosive devices in packages and placed one next to a trip wire on a suburban street. Unsuspecting residents found packages outside their homes. The packages were designed to explode when they were picked up and moved. Two people were killed and four more injured.
The FBI deployed more than 600 agents and analysts to work with other federal and local law enforcement agencies, including the Austin Police Department and the Bureau of Alcohol, Tobacco, Firearms and Explosives.
"The FBI will bring 20 people to a two-man fight. That's the way we do things," says FBI Special Agent bomb technician Mike Call. "So, if the FBI is going to target you and you're doing something criminal, terrorist, we will not stop. Period." Investigators searched through charred bomb fragments and scorched electronics to identify individual parts of the explosive devices.
That led them to big box hardware stores and hundreds of hours of surveillance footage. "A lot of things can happen from a tidbit of information that I come up with. So I always feel that responsibility, that burden of doing my job right." says analyst Jordana Nesvog, who visited crime scenes as part of the FBI's Evidence Response Team. THE FBI DECLASSIFIED features FBI agents and analysts taking viewers behind the scenes of some of the biggest cases they've solved during their careers.
Through never-before-seen footage and in-depth interviews, each episode will focus on a different investigation and showcase the cooperation between the FBI and other law enforcement agencies. "When people are getting package bombs delivered to their doorstep, it terrorizes people," says FBI Special Agent Justin Wilson. "When I was in Afghanistan, you expect bombs to go off, when you're in Austin, Texas, you don't."
---
THE FBI DECLASSIFIED: "20 Days of Terror: The Austin Bomber" is from the award-winning team behind CBS News' 48 HOURS. Anthony Batson is the executive producer. Matthew DeVoe is the director. Ruth Chenetz is the senior producer. Josh Gaynor is the producer. Alicia Tejada is the senior coordinating producer and field producer. Marcus Balsam and Phil Tangel are the supervising producer-editors. Maria Barrow and Libby Fabricatore are the editors. Pat Milton is the supervising development producer.
---
FBI Declassified: 20 Days of Terror: The Austin Bomber Preview. October 20 2020. DiscussPW Entertainment Events. * There have been major changes to our events calendar due to the coronavirus pandemic. We started this calendar in 2018 with pro wrestling events, then added some other live sports and entertainment events. The goals were to help sell live tickets for all kinds of events and help fans finds events and tickets easier. Then the virus happened and live events stopped for a while, so we had to change things up. We've since added and will continue to add, many televised events. Such as upcoming guests on morning, daytime and late night television shows. As well as listings and promos and more for many diff tv shows. You can find all of those and much more on our calendar. Recently live events have started happening again, and we've gone back to adding them. Most live events have ticket links, venue information, dates and times. But some events have more, and some have a lot more and are basically event previews. It depends on the information available at the time we post the event and if we are able to update that event, etc. Some days have one to three events and some have over twenty on the same day. So you may have to click the link at the bottom to see more on certain days.