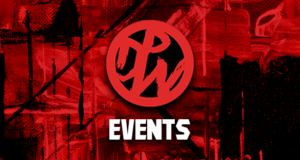 Drew Barrymore Show Upcoming Guests | CBS | September 28- October 2
September 28 @ 9:00 AM

-

October 2 @ 10:00 AM

EDT
Upcoming guests on all new episodes of "The Drew Barrymore Show" on CBS for the week of September 28, 2020 featuring Jason Sudeikis, Nicole Richie and more
---
Full listings and upcoming guests on "The Drew Barrymore Show" for Monday September 28 to Friday October 2, 2020 are below.
"The Drew Barrymore Show" airs weekdays at 9AM ET on CBS. Check your local listings at TheDrewBarrymoreShow.com. You can also register for virtual audience tickets at TheDrewBarrymoreShow.com
---
Monday, September 28: Julianne Moore; Drew's News, Drew chats with Kid correspondent Jonah Larsson.
Tuesday, September 29: Savannah Guthrie; Drew's News, Bethany Frankel pops in to join Drew live in the studio.
Wednesday, September 30: Nicole Richie; Drew tackles some love advice in Love Bug.
Thursday, October 1: Andrew Rannells and SZa; Jill Kargman stops by the Drew's News desk, SZA performs her song "Drew Barrymore". Plus, Eitan Bernath shows Drew some bizarre ingredient combinations.
Friday, October 2: Jason Sudeikis; Plus, Drew talks to Two Funny Mamas, and Drew gives her curated picks for your weekend in The Weekender.
---
Listing are subject to change.
---
---
The Drew Barrymore Show is optimism TV, bringing information, inspiration, and entertainment to the daytime audience this fall. The one hour nationally syndicated daytime show is produced and distributed by CBS Television Distribution and filmed in New York City.
Drew Barrymore, Chris Miller, Ember Truesdell and Jason Kurtz are executive producers.
---
Drew Barrymore Upcoming Guests | CBS | September 28 – October 2 2020. DiscussPW Entertainment Events * There have been major changes to our events calendar due to the coronavirus pandemic. We started this calendar in 2018 with pro wrestling events, then added some other live sports and entertainment events. The goals were to help sell live tickets for all kinds of events and help fans finds events and tickets easier. Then the virus happened and live events stopped for a while, so we had to change things up. We've since added and will continue to add, many televised events. Such as upcoming guests on morning, daytime and late night television shows. As well as listings and promos and more for many diff tv shows. You can find all of those and much more on our calendar. Recently live events have started happening again, and we've gone back to adding those. Most live events have ticket links, venue information, dates and times. But some events have more, and some have a lot more and are basically event previews. It depends on the information available at the time we post the event and if we are able to update that event, etc. Some days have one to three events and some have over twenty on the same day. So you may have to click the link at the bottom to see more on certain days.