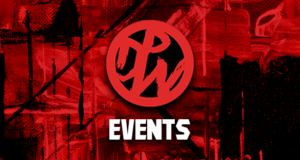 "The Drew Barrymore Show" Guests | Week of November 2 2020
November 2 @ 9:00 AM

-

November 6 @ 10:00 AM

EST
Upcoming guests on episodes of "The Drew Barrymore Show" on CBS for the week of November 2, 2020 featuring Chelsea Handler, David Dobrik and more
---
Full listings and upcoming guests on "The Drew Barrymore Show" for the week of November 2 are below.
*Click here for next week's guests.
"The Drew Barrymore Show" airs weekdays at 9AM ET on CBS. Check your local listings at TheDrewBarrymoreShow.com.
---
Monday, November 2:
Chelsea Handler on taping her new HBO Max stand-up comedy special "Chelsea Handler: Evolution" during the pandemic. Then, Luvvie Ajayi Jones joins Drew to shine the spotlight on another amazing black woman in signature series #ShareTheMicwithLuvvie.
Plus, Drew enlists a panel of experts including comedian Yamaneika Saunders to help her rebrand "self-love."
---
Tuesday, November 3:
Netflix's "Holidate" star Jessica Capshaw stops by to chat before Drew enlists finance expert Farnoosh Torabi and psychologist Dr. Aliza Pressman to share tips on how to talk to your kids about money at any age!
Plus, NYC baking therapist Jack Hazan uses the baking techniques he uses to help his clients to teach Drew a therapeutic way to bake a babka.
---
Wednesday, November 4:
YouTube star David Dobrik on amassing over 15 million YouTube subscribers and the Vlog Squad. Plus, comedian Fortune Feimster stops by.
Then, in Beauty Backgrounder, Drew does a deep-dive into the history of iconic beauty looks and shares tips for perfecting a timeless look.
---
Thursday, November 5:
Host of Nickelodeon's new animal talent show "Unleashed" comedian Gabriel Iglesias shares with Drew one of his favorite acts. Cast of the new film "Friendsgiving" including Malin Akerman, Kat Dennings, Aisha Tyler and Chelsea Peretti stop by to chat.
---
Friday, November 6:
Drew spotlights women who have paved their own way to success in signature segment "Wildflower," including super model Winnie Harlow, who has redefined the beauty industry.  Laura Sobiech and Director Justin Baldoni discuss her son Zach's battle with cancer inspiring a number one song and the new Disney+ movie "Clouds."
Then, in an extra special "Mom's Time Out" Drew surprises one deserving mom with an all-expenses paid vacation! Plus, Drew sends viewers into the weekend with a curated list of her favorite picks in "The Weekender."
---
Listing are subject to change.
Drew Barrymore, Chris Miller, Ember Truesdell and Jason Kurtz are executive producers.
---
Drew Barrymore Show Upcoming Guests | Week of November 2 2020. DiscussPW Entertainment Events * There have been major changes to our events calendar due to the coronavirus pandemic. We started this calendar in 2018 with pro wrestling events, then added some other live sports and entertainment events. The goals were to help sell live tickets for all kinds of events. Also to help fans finds events and tickets easier. Then the virus happened and live events stopped for a while, so we had to change things up. We've since added and will continue to add, many televised events. Such as upcoming guests on morning, daytime and late night television shows. As well as listings and promos and more for many diff tv shows. You can find all of those and much more on our calendar. Recently live events have started happening again, and we've gone back to adding those. Most live events have ticket links, venue information, dates and times. But some events have more, and some have a lot more and are basically event previews. It depends on the information available at the time we post the event and if we are able to update that event, etc. Some days have one to three events and some have over twenty on the same day. So you may have to click the link at the bottom to see more on certain days.