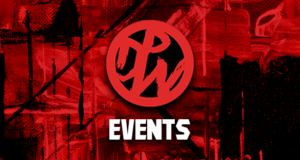 "The Drew Barrymore Show" Guests | Week of November 23 2020
November 23, 2020 @ 9:00 AM

-

November 27, 2020 @ 10:00 AM

EST
Upcoming guests on episodes of "The Drew Barrymore Show" on CBS for the week of November 23, 2020 featuring Kelly Rowland, Paul Scheer and more
---
Full listings and upcoming guests on "The Drew Barrymore Show" for the week of November 23 are below.
"The Drew Barrymore Show" airs weekdays at 9AM ET on CBS. Check your local listings at TheDrewBarrymoreShow.com.
---
Monday, November 23:
Tony Award-winning actress and "B-Positive" star Annaleigh Ashford stops by to chat about her popular Wednesdays with wigs videos on Instagram, raising her 4-year-old son Jack and more!
Then, in today's "Big Thank You," Drew has a big surprise for nurse Gina Goodwin, who cooks and delivers hundreds of meals to the less fortunate every Thanksgiving.  Olympic snowboarder Jamie Anderson shares her winter skin routine.
Plus, Drew reads your snail mail letters in the signature segment, "Dear Drew."
---
Tuesday, November 24:
Lifestyle Expert and entrepreneur Camila Alves McConaughey & Kay McConaughey discuss quarantining as a family and working together on Women of Today, a platform Camila created for women to empower each other.
In a special outdoor edition of cookbook club, pitmaster and owner of Hometown Bar-B-Que Billy Durney smokes up some turkey and his famous sticky beef ribs.
Drew surprises a deserving mom of 3-year-old and quadruplets with a very special "Mom's Time Out." Comedian and "Black Monday" star Paul Scheer co-pilots "Drew's News."
---
Wednesday, November 25:
Grammy Award-winning singer Kelly Rowland on producing and starring in Lifetime's first-ever Christmas sequel, "Merry Liddle Christmas Wedding." Then, in a special "Drew-Gooder," Drew is surprising one very deserving Veteran and his family with an extra big surprise, paying off their mortgage in full!
Shannon Lee stops by to talk about her iconic father and her new book, "Be Water My Friend: The Teachings of Bruce Lee."
Plus, actress Jill Kargman co-pilots a special Thanksgiving-themed Drew's News.
---
Thursday, November 26:
Get ready…It's Drew's D'Cluttering Power Hour! Marie Kondo joins her biggest fan Drew to share tips for sparking joy while Rachael Ray stops in with some tips to "D'Clutter" your kitchen.
Plus, Drew surprises a single mom (and teacher) with a home office makeover!
---
Friday, November 27:
Drew reunites with ex-husband Tom Green, meets young skateboarder Sky Brown, cooks with Tabitha Brown, and reveals her weekend picks in The Weekender!
---
Listing are subject to change.
Drew Barrymore, Chris Miller, Ember Truesdell and Jason Kurtz are executive producers.
---
Drew Barrymore Show Upcoming Guests Week of November 23 2020. DiscussPW Entertainment Events * There have been major changes to our events calendar due to the coronavirus pandemic. We started this calendar in 2018 with pro wrestling events, then added some other live sports and entertainment events. The goals were to help sell live tickets for all kinds of events. Also to help fans finds events and tickets easier. Then the virus happened and live events stopped for a while, so we had to change things up. We've since added and will continue to add, many televised events. Such as upcoming guests on morning, daytime and late night television shows. As well as listings and promos and more for many diff tv shows. You can find all of those and much more on our calendar. Recently live events have started happening again, and we've gone back to adding those. Most live events have ticket links, venue information, dates and times. But some events have more, and some have a lot more and are basically event previews. It depends on the information available at the time we post the event and if we are able to update that event, etc. Some days have one to three events and some have over twenty on the same day. So you may have to click the link at the bottom to see more on certain days.