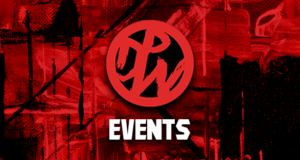 "The Drew Barrymore Show" Guests | Week of October 12 2020
October 12, 2020 @ 9:00 AM

-

October 16, 2020 @ 10:00 AM

EDT
Upcoming guests on all new episodes of "The Drew Barrymore Show" on CBS for the week of October 12, 2020 featuring James Corden, Kathie Lee Gifford and more
---
Full listings and upcoming guests on "The Drew Barrymore Show" for the week of October 12 are below.
"The Drew Barrymore Show" airs weekdays at 9AM ET on CBS. Check your local listings at TheDrewBarrymoreShow.com.
---
Monday, October 12: Drew interviews Phoebe Robinson, who also helps solve some of our #VFF audience dilemmas for Drew's and Don'ts. Michelle Collins tries to get Drew to watch 90 Day Fiancé in Change My Mind: Reality TV Edition. Plus, Drew celebrates National Teacher's Day and shares home decor tips in Design Under $30!
Tuesday, October 13: Drew interviews Jane Lynch, Jay Shetty shares his anti-FOMO mindset — the Joy of Missing Out (JOMO), and Debbie Gibson breaks down how her mundane tasks set to music went viral. And, Drew gives another mom a much-needed Mom's Time Out.
Wednesday, October 14: Drew interviews Jonathan Van Ness, Chef Bruno Serato joins Drew's Cookbook Club and reveals his mother's nutritious marinara sauce recipe, while Drew gets a visit from Jonah Larson and The Young Emperors!
Thursday, October 15: Drew interviews Kathie Lee Gifford and Eva Chen before whipping up some yummy Pasta al Limone with TikTok's Pasta Queen, Nadia Caterina!
Friday, October 16: Drew interviews The Late Late Show's James Corden, drops some dating tips in Drew's LoveBug, and shares curated list of her top picks for your weekend in The Weekender!
---
Listing are subject to change.
---
The Drew Barrymore Show is optimism TV, bringing information, inspiration, and entertainment to the daytime audience this fall. The one hour nationally syndicated daytime show is produced and distributed by CBS Television Distribution and filmed in New York City.
Drew Barrymore, Chris Miller, Ember Truesdell and Jason Kurtz are executive producers.
---
Drew Barrymore Upcoming Guests | Week of October 12 2020. DiscussPW Entertainment Events * There have been major changes to our events calendar due to the coronavirus pandemic. We started this calendar in 2018 with pro wrestling events, then added some other live sports and entertainment events. The goals were to help sell live tickets for all kinds of events. Also to help fans finds events and tickets easier. Then the virus happened and live events stopped for a while, so we had to change things up. We've since added and will continue to add, many televised events. Such as upcoming guests on morning, daytime and late night television shows. As well as listings and promos and more for many diff tv shows. You can find all of those and much more on our calendar. Recently live events have started happening again, and we've gone back to adding those. Most live events have ticket links, venue information, dates and times. But some events have more, and some have a lot more and are basically event previews. It depends on the information available at the time we post the event and if we are able to update that event, etc. Some days have one to three events and some have over twenty on the same day. So you may have to click the link at the bottom to see more on certain days.