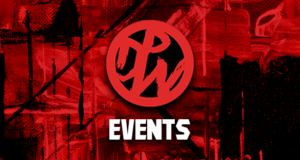 "The Drew Barrymore Show" Guests | Week of October 26 2020
October 26 @ 9:00 AM

-

October 30 @ 10:00 AM

EDT
Upcoming guests on episodes of "The Drew Barrymore Show" on CBS for the week of October 26, 2020 featuring Adam Sandler, Anne Hathaway and more
---
Full listings and upcoming guests on "The Drew Barrymore Show" for the week of October 26 are below.
*Update- click here for next week's guests.
"The Drew Barrymore Show" airs weekdays at 9AM ET on CBS. Check your local listings at TheDrewBarrymoreShow.com.
---
Monday, October 26: Reunited and it feels so good… Adam Sandler is here to chat about his latest movie Hubie Halloween, and it's going to be a scary good time! Drew and Jill Kargman are also taking us on a spooky tour of a haunted pumpkin "blaze" you'll need to see to believe, while Damona Hoffman stops by for another segment of Love Bug.
Tuesday, October 27: The man, the myth, the legend Stanley Tucci is here to talk about his new movie The Witches, and we are freaking out!! He'll also get to meet our favorite little drink critic, The Shirley Temple King. Plus, Noah Schnapp stops by, and we're revealing the winners of our Drew Scarrymore Costume Challenge!
Wednesday, October 28: Drew invites Dr. Phil to join our show to share the secret to keeping his program fresh after an incredible 19 seasons on-air, and we'll also have China Anne McClain and Ross Matthews stop by to talk about the best headlines of the week during Drew's News!
Thursday, October 29: Drew welcomes the queen herself Anne Hathaway to our show to conjure up the best behind-the-scenes moments from her new movie The Witches. And, as if it couldn't get any better, we're doing a parade of Drew's two favorite things: single guys and animals! What a purrfect combination…
Friday, October 30: Drew is so excited to welcome Darcy Miller back to the show to share more ghoulish tips for this holiday season! Ashley Park is also here to give us an incredible performance, plus, we're taking a look at some stains that look suspiciously like Halloween symbols you know and love. Sheila Hammond, is that you?
---
Listing are subject to change.
---
Drew Barrymore, Chris Miller, Ember Truesdell and Jason Kurtz are executive producers.
---
Drew Barrymore Show Upcoming Guests | Week of October 26 2020. DiscussPW Entertainment Events * There have been major changes to our events calendar due to the coronavirus pandemic. We started this calendar in 2018 with pro wrestling events, then added some other live sports and entertainment events. The goals were to help sell live tickets for all kinds of events. Also to help fans finds events and tickets easier. Then the virus happened and live events stopped for a while, so we had to change things up. We've since added and will continue to add, many televised events. Such as upcoming guests on morning, daytime and late night television shows. As well as listings and promos and more for many diff tv shows. You can find all of those and much more on our calendar. Recently live events have started happening again, and we've gone back to adding those. Most live events have ticket links, venue information, dates and times. But some events have more, and some have a lot more and are basically event previews. It depends on the information available at the time we post the event and if we are able to update that event, etc. Some days have one to three events and some have over twenty on the same day. So you may have to click the link at the bottom to see more on certain days.