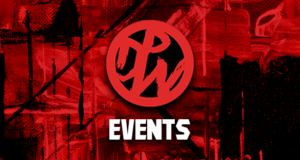 "The Flight Attendant" w/ Kaley Cuoco | Official Trailer & Premiere Date
HBO MAX's eight-episode limited dark-comedic thriller series "The Flight Attendant", starring Kaley Cuoco premieres with three episodes on Thursday, November 26
---
"The Flight Attendant" is a story of how an entire life can change in one night. A flight attendant (Kaley Cuoco) wakes up in the wrong hotel, in the wrong bed, with a dead man – and no idea what happened.
The dark comedic thriller is based on the novel of the same name by New York Times bestselling author Chris Bohjalian.
---
After the series premiere on November 26, two more new episodes of "The Flight Attendant" premiere December 3 on HBO Max. Then two more new episodes on December 10, and the finale episode airing December 17.
Starring alongside Cuoco is Michiel Huisman, Rosie Perez, Zosia Mamet, Michelle Gomez, T.R. Knight, Colin Woodell, Merle Dandridge, Griffin Matthews and Nolan Gerard Funk.
The series is produced by Warner Horizon Scripted Television, Berlanti Productions & Yes, Norman Productions. Greg Berlanti, Kaley Cuoco, Steve Yockey, Marcie Ulin, Meredith Lavender and Sarah Schechter serve as executive producers, and Suzanne McCormack is Co-Executive Producer. Susanna Fogel directs and executive produces the first two episodes.
---
"The Flight Attendant" starring Kaley Cuoco Official Trailer & Premiere Date Entertainment Events. * There have been major changes to our events calendar due to the coronavirus pandemic. We started this calendar in 2018 with pro wrestling events, then added some other live sports and entertainment events. The goals were to help sell live tickets for all kinds of events and help fans finds events and tickets easier. Then the virus happened and live events stopped for a while, so changed things up. We've since added and will continue to add, many televised events. Such as upcoming guests on morning, daytime and late night television shows. As well as listings and promos, listings and more for all kinds of tv shows and events. Most live events have ticket links, venue information, dates and times. But some events have more, and some have a lot more and are basically event previews. It depends on the information available at the time we post the event. Also, if we are able to update that event, etc. Some days have one to three events and some have over twenty on the same day. So you may have to click the link at the bottom to see more on certain days.