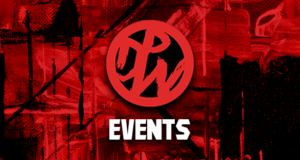 Good Morning America (GMA) Guests | ABC TV | Week of January 4 2021
January 4 @ 7:00 AM

-

January 9 @ 9:00 AM

EST
Upcoming guests on all new episodes of "Good Morning America" (GMA) airing on ABC for the week of January 4, 2021 featuring
Hailee Steinfeld, Tim Tebow
 and more
---
Full listings and upcoming guests on all new episodes of ABC TV's "Good Morning America" for the week of January 4 are below. GMA airs Monday thru Saturday from 7AM to 9AM ET on the ABC Network.
Follow GMA on Twitter, Facebook and Instagram.
---
Monday, January 4: Bachelor Matt James ("The Bachelor"); actress Hilary Swank ("Fatale").
Tuesday, January 5: Author and professional athlete Tim Tebow ("Bronco & Friends"); authors Sara Shepard and Lilia Buckingham ("Influence"); "JEOPARDY! The Greatest of All Time"'s Ken Jennings ("The Chase").
Wednesday, January 6: Author Rachel Cruze ("Know Yourself, Know Your Money"); actor Paul Mescal ("Normal People").
Thursday, January 7: Singer and author Lil Nas X ("C Is For Country").
Friday, January 8: Actress Hailee Steinfeld ("Dickinson"); actor Michael Ealy ("Fatale"); a performance by Fitz of Fitz and The Tantrums.
Saturday, January 9: Binge This! with Kay Adams.
---
Listings are subject to change.
"Good Morning America" is a two-hour, live morning news program hosted by Robin Roberts, George Stephanopoulos, Michael Strahan and Ginger Zee is the chief meteorologist.
---
"Good Morning America" (GMA) ABC TV Guests Week Of January 4 2021. DiscussPW Entertainment Events * There have been major changes to our events calendar due to the coronavirus pandemic. We started this calendar in 2018 with pro wrestling events, then added some other live sports and entertainment events. The goals were to help sell live tickets for all kinds of events and help fans events and tickets easier. Then the virus happened and live events stopped for a while, so we had to change things up. We've since added and will continue to add, many televised events. Such as upcoming guests on morning, daytime and late night television shows. As well as listings and promos and more for many diff tv shows. You can find most of those on the calendar and you can also search for any type of event or show, with our search bar above. Most live events have ticket links, venue information, dates and times. But some events have more, and some have a lot more and are basically event previews. It depends on the information available at the time we post the event and if we are able to update that event, etc. Some days have one to three events and some have over twenty on the same day. So you may have to click the link at the bottom to see more on certain days.