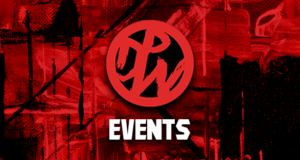 ABC Good Morning America Guests | Week of November 16 2020
November 16 @ 7:00 AM

-

November 21 @ 9:00 AM

EST
Upcoming guests on "Good Morning America" airing on ABC for the week of November 16, 2020 featuring
a performance by Josh Groban
and more
---
Full listings and upcoming guests on all new episodes of ABC TV's "Good Morning America" for the week of November 16 are below. GMA airs Monday thru Saturday from 7AM to 9AM ET on the ABC Network.
Follow GMA on Twitter, Facebook and Instagram.
---
Monday, November 16: Actor and author Michael J. Fox ("No Time Like the Future"); author and actor Steve Martin and illustrator Harry Bliss ("A Wealth of Pigeons"); a performance by Andrea Bocelli andAlison Krauss.
Tuesday, November 17: Actors Ryan Phillippe, Katheryn Winnick and Kylie Bunbury ("Big Sky"); author Elizabeth Holmes ("HRH: So Many Thoughts on Royal Style"); cooking with Glenn Rolnick.
Wednesday, November 18: Actress Margot Robbie ("Dreamland").
Thursday, November 19: Actress Sarah Paulson ("Run"); a performance by Garth Brooks; tennis champion and social justice advocate Billie Jean King ("The Dollar Rebellion"); Deals and Steals with ABC e-commerce editor Tory Johnson.
Friday, November 20: A performance by Josh Groban.
Saturday, November 21: Binge This! with Jeremy Parsons; Deals and Steals with ABC e-commerce editor Tory Johnson.
---
Listings are subject to change.
"Good Morning America" is a two-hour, live morning news program hosted by Robin Roberts, George Stephanopoulos, Michael Strahan and Ginger Zee is the chief meteorologist
Official show website- GoodMorningAmerica.com.
---
ABC "Good Morning America" (GMA) Guests Week Of November 16 2020. DiscussPW Entertainment Events * There have been major changes to our events calendar due to the coronavirus pandemic. We started this calendar in 2018 with pro wrestling events, then added some other live sports and entertainment events. The goals were to help sell live tickets for all kinds of events and help fans events and tickets easier. Then the virus happened and live events stopped for a while, so we had to change things up. We've since added and will continue to add, many televised events. Such as upcoming guests on morning, daytime and late night television shows. As well as listings and promos and more for many diff tv shows. You can find most of those on the calendar and you can also search for any type of event or show, with our search bar above. Most live events have ticket links, venue information, dates and times. But some events have more, and some have a lot more and are basically event previews. It depends on the information available at the time we post the event and if we are able to update that event, etc. Some days have one to three events and some have over twenty on the same day. So you may have to click the link at the bottom to see more on certain days.