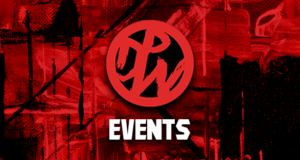 Good Morning America Guests & ABC Listings | Week of November 9 2020
November 9 @ 7:00 AM

-

November 14 @ 9:00 AM

EST
Upcoming guests on "Good Morning America" airing on ABC for the week of November 9, 2020 featuring Mel Gibson, Kaley Cuoco 
and more
---
Full listings and upcoming guests on all new episodes of ABC TV's "Good Morning America" for the week of November 9 are below. GMA airs Monday thru Saturday from 7AM to 9AM ET on the ABC Network.
Click here for next week's guests.
Follow GMA on Twitter, Facebook and Instagram.
---
Monday, November 9: Actors Mel Gibson and Chance Hurstfield ("Fatman"); athlete and author Megan Rapinoe ("One Life"); actress Kate Mara ("A Teacher"); Deals and Steals with ABC e-commerce editor Tory Johnson
Tuesday, November 10: Author Emmanuel Acho ("Uncomfortable Conversations with a Black Man"); a performance by Darius Rucker
Wednesday, November 11: Actress Kaley Cuoco ("The Flight Attendant"); musicians Thomas Rhett and Lauren Akins; GMA announces CMA Award winners for two categories; chef and author Jamie Oliver ("7 Ways"); Deals and Steals with ABC e-commerce editor Tory Johnson
Thursday, November 12: Actor Henry Golding ("Monsoon"); host and actor Laurence Fishburne ("History's Greatest Mysteries"); Deals and Steals with ABC e-commerce editor Tory Johnson
Friday, November 13: Actress Letitia Wright ("Mangrove"); actress Ellen Pompeo ("Grey's Anatomy")
Saturday, November 14: Binge This! with Matt Iseman; Deals and Steals with ABC e-commerce editor Tory Johnson
---
Listings are subject to change.
"Good Morning America" is a two-hour, live morning news program hosted by Robin Roberts, George Stephanopoulos, Michael Strahan and Ginger Zee is the chief meteorologist
Official show website- GoodMorningAmerica.com.
---
ABC "Good Morning America" (GMA) Guests Week Of November 9 2020. DiscussPW Entertainment Events * There have been major changes to our events calendar due to the coronavirus pandemic. We started this calendar in 2018 with pro wrestling events, then added some other live sports and entertainment events. The goals were to help sell live tickets for all kinds of events and help fans events and tickets easier. Then the virus happened and live events stopped for a while, so we had to change things up. We've since added and will continue to add, many televised events. Such as upcoming guests on morning, daytime and late night television shows. As well as listings and promos and more for many diff tv shows. You can find most of those on the calendar and you can also search for any type of event or show, with our search bar above. Most live events have ticket links, venue information, dates and times. But some events have more, and some have a lot more and are basically event previews. It depends on the information available at the time we post the event and if we are able to update that event, etc. Some days have one to three events and some have over twenty on the same day. So you may have to click the link at the bottom to see more on certain days.