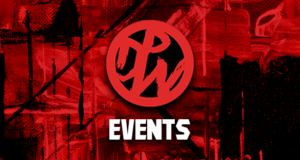 "A Holly Dolly Christmas" CBS Television Special | December 6
December 6 @ 8:30 PM

-

10:30 PM

EST
Grammy award winning entertainment icon Dolly Parton shares the spirit of the Holidays in her new one-hour special "A Holly Dolly Christmas" airing Sunday, December 6 on CBS
---
Global icon and country music superstar Dolly Parton shares the spirit of the holidays in her new one-hour entertainment special "A Holly Dolly Christmas" to be broadcast December 6 at 8:30PM ET/8PM PT on the CBS Television Network.
The special will also be available to stream live and on demand on CBS All Access.
Christmas is Dolly Parton's favorite time of year. And America's beloved entertainer is excited to share some much needed joy and holiday cheer at the end of this challenging year. Performing from an intimate, candlelit set, Dolly brings both powerful, faith-filled hymns and light-hearted holiday classics to viewers.
"I am so proud to be a part of the CBS family this holiday season with my new Christmas special", said Dolly Parton.
Sharing personal Christmas stories and faith-based recollections of the season, interspersed with songs from her new, record-breaking #1 holiday album A Holly Dolly Christmas. You can order the album "A Holly Dolly Christmas" at DollyParton.com.
---
"When Dolly Parton calls and tells you she wants to do a Christmas show, you don't hesitate," said Jack Sussman, Executive Vice President, Specials, Music & Live Events/Alternative & Reality for CBS. "A special with the multi-Grammy Award-winning, prolific song-writing, epic live performer of all time? She had us at hello. There's only one Dolly Parton, and we are so excited to be bringing her to viewers this holiday season."
A Holly Dolly Christmas is produced by Sandollar Productions and NOZ Entertainment. Executive producers are Dolly Parton and Danny Nozell.
---
Feel free to comment on any of our posts, we'd love to get your feedback. And most importantly, enjoy the site!
"A Holly Dolly Christmas" CBS Television Special December 6. DiscussPW Events * There have been major changes to our events calendar due to the coronavirus pandemic. We started this calendar in 2018 with pro wrestling events, then added some other live sports and entertainment events. The goals were to help sell live tickets for all kinds of events and help fans finds events and tickets easier. Then the virus happened and live events stopped for a while, so we had to change things up. We've since added and will continue to add, many televised events. Such as upcoming guests on morning, daytime and late night television shows. As well as listings and promos and more for many diff tv shows. You can find all of those and much more on our calendar. Recently live events have started happening again, and we've gone back to adding those. Most live events have ticket links, venue information, dates and times. But some events have more, and some have a lot more and are basically event previews. It depends on the information available at the time we post the event and if we are able to update that event, etc. Some days have one to three events and some have over twenty on the same day. So you may have to click the link at the bottom to see more on certain days.