Due to the Coronavirus pandemic, many events have been canceled or postponed. Check the ticket or details link to see if the event is still taking place. If you have any questions, let us know in our feedback section.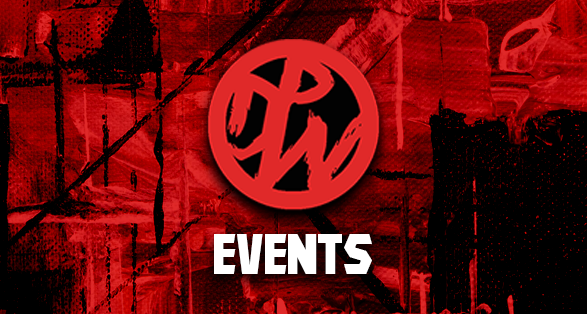 Invictus Games 2020
The 2020 Invictus Games take place from Saturday, May 9th to Saturday, May 16th in The Hague, Netherlands!
---
Tickets for Invictus Games 2020 are on sale at the link below.

---
"During the Invictus Games, no fewer than ten sports are practiced by the 500 participants. Including athletics, weightlifting, archery, indoor rowing, JLR Driving Challenge, wheelchair basketball, wheelchair rugby, cycling, sitting volleyball and swimming.
There are four locations where the activities are planned. Most sports (nine) take place in and around the Zuiderpark, for example in the Sports Campus and at the athletics club Sparta. The new Hofbad in Ypenburg has been chosen for swimming."
---
---
If you have any questions or comments about this event, please leave them below.
And check out our Events Calendar, now with over 300 Upcoming Events!
---
The main goal of our events calendar is helping to sell tickets for as many events as we can find from around the world. Each event has ticket links, venue info, date and time. But some events have more and some have a lot more and are basically event previews. It depends on the info available at the time we post the event and if we are able to update that event, etc. The other goal is keeping fans up to date on events and events in general, as best we can. We can't possibly get EVERY event, but you'll see we have more then most anyone else. Recently we've added Event Reminders for when certain shows will be airing. For example, if an event is taped, the reminder will be for when the event airs. We do our best to maintain around 200 upcoming pro wrestling events at all times. Since we started doing this in late 2018, we have posted over 3,000 events. We started with US & Canadian wrestling promotions but have recently been adding more from around the world. Also we have recently added different types of entertainment events. Some days have one to three events and some have over twenty on the same day, so you may have to click the link at the bottom to see more events on a certain day. Also we recently made it possible for anyone to comment on these event pages. If you're a fan who went to or watched any of these events, feel free to leave a comment about it. * Invictus Games 2020 Discusspw.com Events *