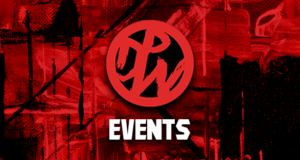 IPW XXX 3 | Nights Only
December 27, 2019 @ 2:30 PM
EST
IPW UK presents XXX 3, an Adult pro wrestling show at Kingsway Hall in Harwich on December 28th!
IPW XXX 3 features a Barbed Wire Ropes Deathmatch!
---
Tickets are on sale now at the link below.
---
Here is the official IPW:UK Twitter account for more.
---
Check out our free Pro Wrestling Events Calendar for hundreds of more events from around the world.