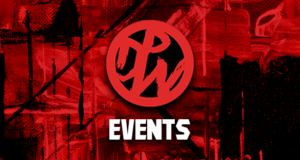 Jay Leno's Garage | July 1 2020 Promos & Listing
July 1 @ 10:00 PM

-

11:00 PM

EDT
This Wednesday night, July 1, 2020 on CNBC, "Jay Leno's Garage" is back with another all new episode!
The July 1, 2020 episode of Jay Leno's Garage features ZZ Top frontman Billy Gibbons.
The show airs Wednesday on CNBC at 10PM ET. You can watch past episodes of Jay Leno's Garage on NBC's official show website.
---
On this week's episode (Season 5, episode 15)-
"Jay takes a drive with ZZ Top frontman Billy Gibbons in one of his most rock-and-roll hot rods. Jay reminds comedian Rob Corddry of various phases in his life in the recurring segment "This is Your Automotive Life!"
---
"British comedian Gina Yashere gets to try being 007 in the newest Bond inspired Aston Martin. And Jon Lovitz and Jay take to the track at Willow Springs to recreate the iconic race from the film "Ford vs. Ferrari."
---
---
Jay Leno's Garage is a star-studded, action-packed exploration of all things automotive. Leno and his celebrity friends cross the country in celebration of anything on four wheels – from extravagant supercars to the wildest art cars, never forgetting that it's the people behind the wheel who provide the real stories.
---
If you have any questions or comments, please leave them below.
There have been major changes to our events calendar, due to the coronavirus pandemic. We started with pro wrestling events, then added some other live sports and entertainment events. Then the virus happened, live events stopped for a while, so we changed things up. We've since added and will continue to add, many television events. Such as upcoming guests on morning, daytime and late night television shows. You can find most of those on the calendar and you can also search for any type of event or show, with our search bar above. Most live events have ticket links, venue information, dates and times. But some events have more, and some have a lot more and are basically event previews. It depends on the information available at the time we post the event and if we are able to update that event, etc. Some days have one to three events and some have over twenty on the same day. So you may have to click the link at the bottom to see more on certain days. Also we recently made it possible for anyone to comment on these pages. * Jay Leno's Garage July 1 2020 Episode Listing & Promo DiscussPW Entertainment News *