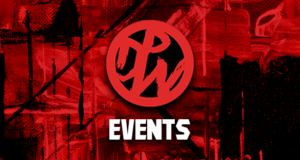 Jimmy Fallon Guests | NBC Tonight Show | September 21 – 25
September 21 @ 11:30 PM

-

September 25 @ 11:30 PM

EDT
Upcoming guests on all new episodes of "The Tonight Show starring Jimmy Fallon" airing on NBC for the week of September 21, 2020 featuring Chris Rock, Millie Bobby Brown and more
---
Full list of upcoming guests on NBC's Tonight Show starring Jimmy Fallon for Monday, September 21 to Friday, September 25, 2020 is below.
The Tonight Show starring Jimmy Fallon airs weeknights at 11:35PM ET on the NBC Television Network. You can watch previous episodes at NBC.com and on Peacock TV.
---
Monday, September 21: Julianne Moore, Chace Crawford and musical guest Polo G.
Tuesday, September 22: Keira Knightley, Chelsea Clinton and musical guest Tame Impala.
Wednesday, September 23: Joy Reid, Derrick Johnson and musical guest Anitta ft. Cardi B & Myke Towers *
Thursday, September 24: Chris Rock, Jonathan Majors and musical guest Sasha Sloan.
Friday, September 25: Sting, Gugu Mbatha-Raw and musical guest Gashi ft. Sting.
---
Official show website: nbc.com/the-tonight-show
These listings are subject to change.
*denotes change
---
---
Jimmy Fallon Guests Tonight Show Week Of September 21 2020 DiscussPW Entertainment News * There have been major changes to our events calendar due to the coronavirus pandemic. We started this calendar in 2018 with pro wrestling events, then added some other live sports and entertainment events. The goals were to help sell live tickets for all kinds of events and help fans finds events and tickets easier. Then the virus happened and live events stopped for a while, so changed things up. We've since added and will continue to add, many televised events. Such as upcoming guests on morning, daytime and late night television shows. As well as listings and promos, listings and more for all kinds of tv shows and events. You can find all of those and much more on our calendar. Recently live events have started happening again, and we've gone back to adding those. Most live events have ticket links, venue information, dates and times. But some events have more, and some have a lot more and are basically event previews. It depends on the information available at the time we post the event. Also, if we are able to update that event, etc. Some days have one to three events and some have over twenty on the same day. So you may have to click the link at the bottom to see more on certain days.
Feel free to comment on any of our posts, we'd love to get your feedback. And most importantly, enjoy the site!