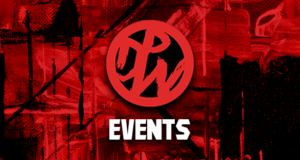 Jimmy Kimmel Live Guests | ABC Network | Week of November 23 2020
November 23 @ 11:30 PM

-

November 27 @ 11:30 PM

EST
Upcoming guests on (some) new episodes of "Jimmy Kimmel Live" for the week of November 23, 2020 featuring
Michael B. Jordan,

Kristen Stewart and more
---
Full list of upcoming guests on Jimmy Kimmel Live for the week of November 23, 2020 is below. Jimmy Kimmel Live airs weeknights at 11:35PM ET on the ABC Network.
You can watch previous episodes at ABC.com, on the ABC app and Hulu.
---
Monday, November 23: Amy Adams ("Hillbilly Elegy"), Jack Huston ("Fargo") and musical guest Jewel.
Tuesday, November 24: Kristen Stewart ("Happiest Season"), Josh Duhamel ("Buddy Games") and musical guest James Taylor.
Wednesday, November 25: Ellen Pompeo ("Grey's Anatomy"), Chris Stapleton ("Starting Over") and musical guest Chris Stapleton (OAD 11/12/20).
Thursday, November 26: Michael B. Jordan (People's Sexiest Man Alive), Alison Brie ("Happiest Season") and musical guest G-Eazy ft. Blackbear (OAD 11/17/20).
Friday, November 27: Ryan Phillippe ("Big Sky"), David Cross ("The Dark Divide") and musical guest Wallows (OAD 11/16/20).
---
Jimmy Kimmel and Sharon Hoffman serve as executive producers, alongside co-executive producers David Craig, Douglas DeLuca, Erin Irwin, Molly McNearney and Jennifer Sharron. "Jimmy Kimmel Live!" is taped in front of a live studio audience and produced by 1205 AM Productions LLC in association with KIMMELOT and ABC Studios.
Jimmy Kimmel Live Guests | ABC Network | Week of November 30 2020
---
Jimmy Kimmel Live Upcoming Guests Week Of November 23 2020 Entertainment Events * There have been major changes to our events calendar due to the coronavirus pandemic. We started this calendar in 2018 with pro wrestling events, then added some other live sports and entertainment events. The goals were to help sell live tickets for all kinds of events and help fans finds events and tickets easier. Then the virus happened and live events stopped for a while, so changed things up. We've since added and will continue to add, many televised events. Such as upcoming guests on morning, daytime and late night television shows. As well as listings and promos, listings and more for all kinds of tv shows and events. Most live events have ticket links, venue information, dates and times. But some events have more, and some have a lot more and are basically event previews. It depends on the information available at the time we post the event. Also, if we are able to update that event, etc. Some days have one to three events and some have over twenty on the same day. So you may have to click the link at the bottom to see more on certain days.