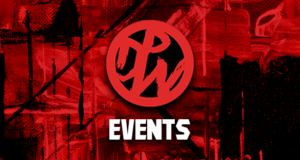 Kamikaze Pro Live 22
December 8, 2019 @ 3:00 PM
EST
The last Kamikaze Pro Live show of 2019 takes place on December 8th at the Cadbury Club in Bourneville!
Tickets for Kamikaze Pro Live 22 are on sale now at the link below.
Here is the official Kamikaze Pro Twitter account.
---
Check out our free Pro Wrestling Events Calendar for hundreds of more events from around the world.