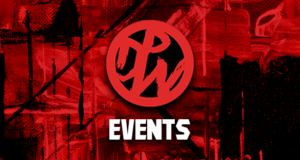 2020 "Kid of the Year" Special | Presented by TIME & Nickelodeon
December 5 @ 8:00 PM

-

10:00 PM

EST
Nickelodeon & TIME present the first-ever "Kid of the Year" honor, a multiplatform initiative recognizing extraordinary young leaders, the special tv event airs Saturday, December 5, 2020
---
The "Kid of the Year" special will simulcast across Nickelodeon, CBS Television Network, TeenNick and Nicktoons on Saturday, December 5 at 8PM (ET/PT).
The top five honorees from the list will be featured in a TV special hosted by Trevor Noah (The Daily Show with Trevor Noah). With one kid ultimately being recognized as Kid of the Year and featured on a cover of TIME with a companion story in TIME for Kids.
The Kid of the Year TV special will introduce the top five honorees ahead of the ultimate Kid of the Year being named. And feature guests stars from entertainment, sports and pop culture to help surprise them and celebrate their work.
Celebrity guests scheduled to make appearances throughout the special include Kristen Bell, Simone Biles, Brie Larson, Zachary Levi and Russell Westbrook.
The top 20 Kid of the Year finalists were selected following a nationwide search that received over 5,000 inspirational kids being nominated.
The top 50 were presented to an Advisory Board made up of representatives from Nickelodeon, TIME, Special Olympics, Rosie's Theater Kids and Laureus Sport for Good Foundation USA to help narrow down the top 20 finalists.
Of the 20, the five honorees were selected with the help of an influential kid committee comprised of Dylan Gilmer (Tyler Perry's Young Dylan), Chinguun Sergelen (All That), Little Chef Ivy (MasterChef Junior), Sky Katz (Raven's Home), and TIME for Kids Kid Reporters Raunak Singh and Tiana Sirmans, and will be revealed during the special.
Each of the five Kid of the Year honorees will receive a cash prize. They will also have the opportunity to serve as a Kid Reporter for TIME for Kids with exclusive access to a Nickelodeon event.
For additional information, visit KidoftheYear2020.com.
---
Nickelodeon's Kid of the Year TV special is a co-production of TIME Studios, Day Zero Productions, Mainstay Entertainment and Nickelodeon, with Rebecca Gitlitz and Jeff Smith serving as Showrunners.
Executive Producers include Andrea Delbanco (TIME for Kids), Ian Orefice and Mike Beck (TIME Studios), Trevor Noah and Haroon Saleem (Day Zero Productions), Norm Aladjem, Derek Van Pelt and Sanaz Yamin (Mainstay Entertainment) and Rob Bagshaw, Stacey Carr and Paul J Medford (Nickelodeon).
Production of Nickelodeon's Kid of the Year is overseen by Rob Bagshaw, Executive Vice President, Unscripted Content.
---
"Kid of the Year" Special presented by TIME & Nickelodeon. DiscussPW Entertainment Events. * There have been major changes to our events calendar due to the coronavirus pandemic. We started this calendar in 2018 with pro wrestling events. Then added some other live sports and entertainment events. The goals were to help sell live tickets for all kinds of events. Also, to help fans finds events and tickets easier. Then the virus happened and live events stopped for a while, so we had to change things up. We've since added and will continue to add, many televised events. Such as upcoming guests on morning, daytime and late night television shows. As well as listings and promos and more for many diff tv shows. You can find all of those and much more on our calendar. Recently live events have started happening again, and we've gone back to adding them. Most live events have ticket links, venue information, dates and times. But some events have more, and some have a lot more and are basically event previews. It depends on the information available at the time we post the event and if we are able to update that event, etc. Some days have one to three events and some have over twenty on the same day. So you may have to click the link at the bottom to see more on certain days.