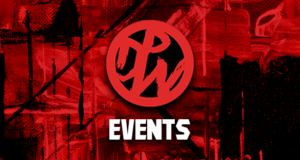 "Live with Kelly and Ryan" Guests | ABC TV | Week of January 4 2021
January 4 @ 9:00 AM

-

January 8 @ 10:00 AM

EST
Upcoming guests and listings on all new episodes ABC "Live With Kelly And Ryan" for the week of January 4, 2021 featuring Tim Allen, Holly Hunter and more
---
Check out the upcoming guests and listings for "LIVE with Kelly and Ryan" on ABC for the week of January 4 are below.
"LIVE with Kelly and Ryan" is hosted by Kelly Ripa & Ryan Seacrest. Check your local listings at KellyandRyan.com.
---
Monday, January 4-
"The Bachelor" MATT JAMES, and actress LISA EDELSTEIN talks about the series "911: Lone Star." Also, "Live" kicks off "JanuREADY," a month-long series of segments focused on self-improvement, beginning with "Diet Week." Today, DR. WILLIAM LI shares superfood suggestions.
Tuesday, January 5-
Actor RALPH MACCHIO sits down with Kelly and Ryan to talk about "Cobra Kai". KEN JENNINGS chats about "The Chase," and "JanuREADY's Diet Week" continues with celebrity nutritionist KELLY LEVEQUE explaining ways to "regulate blood sugar for weight loss."
Wednesday, January 6-
Kelly and Ryan chat with TIM ALLEN about "Last Man Standing". JULIA COLLIN DAVISON from "America's Test Kitchen" talks about "going plant-based" for "JanuREADY's Diet Week."
Thursday, January 7-
Actress JAIME PRESSLY returns to "Live" to talk about the comedy series "Mom". Kelly and Ryan speak with VANNA WHITE about "Celebrity Wheel of Fortune." Also, "JanuREADY's Diet Week" continues with DR. KERI GLASSMAN talking about the benefits of an anti-inflammatory diet.
Friday, January 8-
Kelly and Ryan welcome back HOLLY HUNTER to discuss the series "Mr. Mayor". CARSON KRESSLEY stops by to talk about "RuPaul's Drag Race." Also, "JanuREADY's Diet Week" concludes with SARAH SMITH detailing "the hydration challenge," and the band BANNERS performs "Someone To You."
---
Listings are subject to change.
"Live with Kelly and Ryan" is distributed in national syndication by Disney Media Networks. The show is produced by WABC-TV in New York and executive produced by Michael Gelman, Kelly Ripa and Ryan Seacrest.
Visit "Live" on the web at KellyandRyan.com and follow on Facebook, Instagram, Twitter and SnapChat (@LiveKellyRyan).
---
ABC "LIVE With Kelly And Ryan" Guests Week of January 4 2021 DiscussPW Entertainment Events. * There have been major changes to our events calendar due to the coronavirus pandemic. We started this calendar in 2018 with pro wrestling events, then added some other live sports and entertainment events. The goals were to help sell live tickets for all kinds of events and help fans finds events and tickets easier. Then the virus happened and live events stopped for a while, so we had to change things up. We've since added and will continue to add, many televised events. Such as upcoming guests on morning, daytime and late night television shows. As well as listings and promos and more for many diff tv shows. You can find most of those on the calendar and you can also search for any type of event or show, with our search bar above. Most live events have ticket links, venue information, dates and times. But some events have more, and some have a lot more and are basically event previews. It depends on the information available at the time we post the event and if we are able to update that event, etc. Some days have one to three events and some have over twenty on the same day. So you may have to click the link at the bottom to see more on certain days.