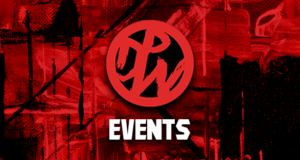 "Live with Kelly and Ryan" Guests | ABC TV | Week of November 2 2020
November 2, 2020 @ 9:00 AM

-

November 6, 2020 @ 10:00 AM

EST
Upcoming guests and listings on all new episodes ABC "Live With Kelly And Ryan" for the week of November 2, 2020 featuring Diane Lane, Freddie Highmore and more
---
Check out the upcoming guests and listings for "LIVE with Kelly and Ryan" on ABC for the week of November 2 are below.
Click here for next week's guests.
"LIVE with Kelly and Ryan" is hosted by Kelly Ripa & Ryan Seacrest. Check your local listings at KellyandRyan.com.
---
Monday, November 2: Freddie Highmore of The Good Doctor talks with the hosts.
Tuesday, November 3: Actress Chrissy Metz chats with the hosts about This Is Us.
Wednesday, November 4: Chris ODonnell of NCIS: LA; Darius Rucker discusses The 54th Annual Country Music Association Awards; Dr. Gail Saltz discusses election aftermath.
Thursday, November 5: Eva LaRue, Susan Lucci, Finola Hughes, Cameron Mathison, Walt Willey and Dondré Whitfield of All My Children; Faith Ford and Ted McGinley of Hope & Faith.
Friday, November 6: Actress Diane Lane discusses the film Let Him Go; Brian The Points Guy Kelly answers holiday-related questions.
---
Official website- KellyandRyan.com
Listings are subject to change.
---
---
ABC "LIVE With Kelly And Ryan" Guests Week of November 2 2020 DiscussPW Entertainment Events * There have been major changes to our events calendar due to the coronavirus pandemic. We started this calendar in 2018 with pro wrestling events, then added some other live sports and entertainment events. The goals were to help sell live tickets for all kinds of events and help fans finds events and tickets easier. Then the virus happened and live events stopped for a while, so we had to change things up. We've since added and will continue to add, many televised events. Such as upcoming guests on morning, daytime and late night television shows. As well as listings and promos and more for many diff tv shows. You can find most of those on the calendar and you can also search for any type of event or show, with our search bar above. Most live events have ticket links, venue information, dates and times. But some events have more, and some have a lot more and are basically event previews. It depends on the information available at the time we post the event and if we are able to update that event, etc. Some days have one to three events and some have over twenty on the same day. So you may have to click the link at the bottom to see more on certain days.