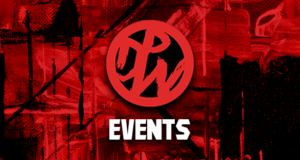 "Live with Kelly and Ryan" Guests | ABC TV | Week of October 19 2020
October 19 @ 9:00 AM

-

October 23 @ 10:00 AM

EDT
Upcoming guests and listings on all new episodes ABC "Live With Kelly And Ryan" for the week of October 19, 2020 featuring Matthew McConaughey, Sara Gilbert and more
---
Check out the upcoming guests and listings for "LIVE with Kelly and Ryan" on ABC for the week of October 19 are below.
"LIVE with Kelly and Ryan" is hosted by Kelly Ripa & Ryan Seacrest. Check your local listings at KellyandRyan.com.
---
Monday, October 19: Sara Gilbert talks about "The Conners," and Chef Melba Wilson returns to "Live" to share recipes for cooking with pumpkin.
Tuesday, October 20: Actor Matthew McConaughey returns to "Live" to talk about his book, "Greenlights," and "The Crafty Lumberjacks" Dennis Setteducati and Andrew Boza demonstrate fun crafts to create for fall.
Wednesday, October 21: Eddie Redmayne talks about the film "The Trial of the Chicago 7," and Monica Mangin shares ways to safely "trick or treat" for Halloween.
Thursday, October 22: Laverne Cox returns to talk about the movie "Bad Hair," and Kelly and Ryan interview MMA fighter Jaun Archuleta.
Friday, October 23: Anthony Anderson talks about "black-ish," and "Dr. Pimple Popper" Dr. Sandra Lee demonstrates skincare routines.
---
Official website- KellyandRyan.com
Listings are subject to change.
---
---
ABC "LIVE With Kelly And Ryan" Guests Week of October 19 2020 DiscussPW Entertainment Events * There have been major changes to our events calendar due to the coronavirus pandemic. We started this calendar in 2018 with pro wrestling events, then added some other live sports and entertainment events. The goals were to help sell live tickets for all kinds of events and help fans finds events and tickets easier. Then the virus happened and live events stopped for a while, so we had to change things up. We've since added and will continue to add, many televised events. Such as upcoming guests on morning, daytime and late night television shows. As well as listings and promos and more for many diff tv shows. You can find most of those on the calendar and you can also search for any type of event or show, with our search bar above. Most live events have ticket links, venue information, dates and times. But some events have more, and some have a lot more and are basically event previews. It depends on the information available at the time we post the event and if we are able to update that event, etc. Some days have one to three events and some have over twenty on the same day. So you may have to click the link at the bottom to see more on certain days.