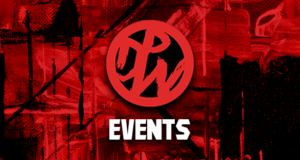 "Live with Kelly and Ryan" Guests | ABC TV | Week of February 8 2021
February 8 @ 9:00 AM

-

February 12 @ 10:00 AM

EST
This week's (February 8, 2021) guests on all new episodes of ABC's "Live With Kelly And Ryan" feature a performance by Mariah Carey and more
---
Upcoming guests for "LIVE with Kelly and Ryan" on ABC for the week of February 8 are below. "LIVE with Kelly and Ryan" is hosted by Kelly Ripa & Ryan Seacrest. Check your local listings at KellyandRyan.com.
Visit "Live" on the web at KellyandRyan.com and follow on Facebook, Instagram, Twitter and SnapChat (@LiveKellyRyan).
---
Monday,

February 8

–
"American Idol" judges Katy Perry, Luke Bryan and Lionel Richie to discuss the competition series. Also, Kelly and Ryan kick off "Live's Valentine's Week" with "Live's Love Story of the Day" and viewer submitted stories from the "Love Inbox" all week long.
Tuesday,

February

9-
Kal Penn returns to "Live" to talk about the series "Clarice," and ABC News chief medical correspondent Dr. Jennifer Ashton chats about her book "The New Normal."
Wednesday, February 10- Jason Biggs talks about the trivia game show "Cherries Wild."
Thursday, February 11- Star of "To All The Boys: Always and Forever" Lana Condor returns to "Live," and Monica Mangin shares ways to celebrate Valentine's at home for "Live's Valentine's Week."
Friday, February 12- "Live's Valentine's Week" culminates with "Live's Valentine's Day Special." Actress Kate Hudson stops by to talk about the film "Music," and superstar singer Mariah Carey performs a special rendition of "We Belong Together." Plus, Kelly and Ryan catch up with essential workers Rasheda Patton and Anthony Presley, the Brooklyn couple married on "Live" this past July.
---
Listings are subject to change.
"Live with Kelly and Ryan" is distributed in national syndication by Disney Media Networks. The show is produced by WABC-TV in New York. Executive producers are Michael Gelman, Kelly Ripa and Ryan Seacrest.
---
ABC "LIVE With Kelly And Ryan" Guests Week of February 8 2021. DiscussPW Entertainment Events. * There have been major changes to our events calendar due to the coronavirus pandemic. We started this calendar in 2018 with pro wrestling events, then added some other live sports and entertainment events. The goals were to help sell live tickets for all kinds of events and help fans finds events and tickets easier. Then the virus happened and live events stopped for a while, so we had to change things up. We've since added and will continue to add, many televised events. Such as upcoming guests on morning, daytime and late night television shows. As well as listings and promos and more for many diff tv shows. You can find most of those on the calendar and you can also search for any type of event or show, with our search bar above. Most live events have ticket links, venue information, dates and times. But some events have more, and some have a lot more and are basically event previews. It depends on the information available at the time we post the event and if we are able to update that event, etc. Some days have one to three events and some have over twenty on the same day. So you may have to click the link at the bottom to see more on certain days.