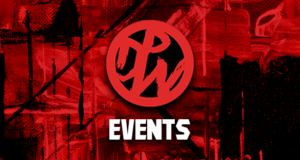 "Live with Kelly and Ryan" Guests | Week of October 5 2020
October 5, 2020 @ 9:00 AM

-

October 9, 2020 @ 10:00 AM

EDT
Upcoming guests and listings on all new episodes ABC "Live With Kelly And Ryan" for the week of October 5, 2020 featuring Kal Penn, Uma Thurman and more
---
Check out the upcoming guests and listings for "LIVE with Kelly and Ryan" on ABC for Monday, October 5 to Friday, October 9, 2020 is below.
"LIVE with Kelly and Ryan" is hosted by Kelly Ripa & Ryan Seacrest. Check your local listings at KellyandRyan.com.
---
Monday, October 5: The hosts talk with country icon Shania Twain about the release of the album "The Woman In Me, Diamond Edition," and "Live"'s food stylist Marie Hayxox demonstrates delicious ideas using autumn apples.
Tuesday, October 6: Actor Kal Penn returns to "Live" to talk about his new series "Kal Penn Approves This Message," and Monica Mangin shares DIY fall décor projects.
Wednesday, October 7: Kelly and Ryan talk with Noah Schnapp about the film "Hubie Halloween." Also, in celebration of the release of the 2021 edition of Guinness World Records™, "Live" will host several record title attempts this week. First up: JD and Alexis Rappold attempt the "Most consecutive spins balancing a person on the head (ice skating)".
Thursday, October 8: Actress Uma Thurman speaks about the film "War with Grandpa," and musician JP Saxe performs the song "A Little Bit Yours." Also, the Guinness World Records excitement continues with the attempt to break the "Tallest stack of doughnuts in one minute (blindfolded)".
Friday, October 9: The hosts chat with "The Long Island Medium" Theresa Caputo, about her book "Good Mourning: Moving Through Everyday Losses with Wisdom from the Other Side." And "Live" hosts one last Guinness World Records title attempt as Shemika Campbell tries to set the "Furthest distance limbo under cars".
---
Official website- KellyandRyan.com
Listings are subject to change.
---
---
ABC "LIVE With Kelly And Ryan" Guests Week of October 5 2020 DiscussPW Entertainment Events * There have been major changes to our events calendar due to the coronavirus pandemic. We started this calendar in 2018 with pro wrestling events, then added some other live sports and entertainment events. The goals were to help sell live tickets for all kinds of events and help fans finds events and tickets easier. Then the virus happened and live events stopped for a while, so we had to change things up. We've since added and will continue to add, many televised events. Such as upcoming guests on morning, daytime and late night television shows. As well as listings and promos and more for many diff tv shows. You can find most of those on the calendar and you can also search for any type of event or show, with our search bar above. Most live events have ticket links, venue information, dates and times. But some events have more, and some have a lot more and are basically event previews. It depends on the information available at the time we post the event and if we are able to update that event, etc. Some days have one to three events and some have over twenty on the same day. So you may have to click the link at the bottom to see more on certain days.