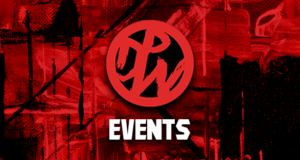 "Live with Kelly and Ryan" Guests | ABC TV | Week of November 23 2020
November 23, 2020 @ 9:00 AM

-

November 27, 2020 @ 10:00 AM

EST
Upcoming guests and listings on all new episodes ABC "Live With Kelly And Ryan" for the week of November 23, 2020 featuring a performance by Josh Groban
---
Check out the upcoming guests and listings for "LIVE with Kelly and Ryan" on ABC for the week of November 23 are below.
Click here for next week's guests.
"LIVE with Kelly and Ryan" is hosted by Kelly Ripa & Ryan Seacrest. Check your local listings at KellyandRyan.com.
---
Monday, November 23: A performance by Josh Groban. Also, "Live" kicks off "Thanksgiving Family Cooking Week" with a recipe for sweet potato pie from Ryan and the Seacrest Family.
Tuesday, November 24: Actor Hugh Grant returns. Plus, Kelly and Ryan welcome the winner and runner-up of "Dancing with the Stars." And "Thanksgiving Family Cooking Week" continues as Kelly prepares a dish with her husband Mark Consuelos.
Wednesday, November 25: Amy Adams chats about the film "Hillbilly Elegy." Also, "Thanksgiving Family Cooking Week" concludes with a recipe from the Gelman Family.
Thursday, November 26: TBA
Friday, November 27: Joel McHale talks about the show "Card Sharks," and Science Bob demonstrates how to make homemade volcanoes.
---
Official website- KellyandRyan.com
Listings are subject to change.
---
ABC "LIVE With Kelly And Ryan" Guests Week of November 23 2020 DiscussPW Entertainment Events. * There have been major changes to our events calendar due to the coronavirus pandemic. We started this calendar in 2018 with pro wrestling events, then added some other live sports and entertainment events. The goals were to help sell live tickets for all kinds of events and help fans finds events and tickets easier. Then the virus happened and live events stopped for a while, so we had to change things up. We've since added and will continue to add, many televised events. Such as upcoming guests on morning, daytime and late night television shows. As well as listings and promos and more for many diff tv shows. You can find most of those on the calendar and you can also search for any type of event or show, with our search bar above. Most live events have ticket links, venue information, dates and times. But some events have more, and some have a lot more and are basically event previews. It depends on the information available at the time we post the event and if we are able to update that event, etc. Some days have one to three events and some have over twenty on the same day. So you may have to click the link at the bottom to see more on certain days.