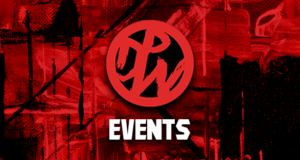 "Live with Kelly and Ryan" Guests | ABC TV | Week of October 26 2020
October 26, 2020 @ 9:00 AM

-

October 30, 2020 @ 10:00 AM

EDT
Upcoming guests and listings on all new episodes ABC "Live With Kelly And Ryan" for the week of October 26, 2020 featuring the annual Halloween extravaganza
---
Check out the upcoming guests and listings for "LIVE with Kelly and Ryan" on ABC for the week of October 26 are below.
*Update- Click here for next week's guests.
"LIVE with Kelly and Ryan" is hosted by Kelly Ripa & Ryan Seacrest. Check your local listings at KellyandRyan.com.
---
Monday, October 26: Actress Anne Hathaway talks about the series "Witches," and "Live's Countdown to Halloween" begins with lifestyle expert Amy Goodman demonstrating ways to party at home this Halloween.
Tuesday, October 27: Host of "The Tonight Show" Jimmy Fallon talks about his book "5 More Sleeps 'til Christmas," and Kelly and Ryan catch up with Jessica Capshaw and talk to her about the film "Holidate." Also, "Live's Countdown to Halloween" continues with pumpkin artist Hugh McMahon teaching how to "pump up a pumpkin."
Wednesday October 28: Lorraine Bracco details her role in the series "My Big Italian Adventure." 
Thursday, October 29: Actor Sam Heughan returns to "Live" to talk about the book "Clanlands: Whisky, Warfare, and a Scottish Adventure Like No Other," and "Live's Countdown to Halloween" ends with last-minute, DIY costumes from "Woman's Day" content director Meaghan Murphy.
Friday, October 30:
It's time for the 2020 edition of the show's annual Halloween extravaganza! With "Live's Best Halloween Show Ever: Almost as Scary as Real Life," Kelly and Ryan pay homage to the year's hottest viral moments and trends in pop culture and entertainment, with cameos from actress and Broadway star Kristen Chenoweth, "Survivor" host Jeff Probst, "Dr. Pimple Popper" Dr. Sandra Lee, and Dr. Terry Dubrow and Dr. Paul Nassif from "Botched.
---
Official website- KellyandRyan.com
Listings are subject to change.
---
---
ABC "LIVE With Kelly And Ryan" Guests Week of October 26 2020 DiscussPW Entertainment Events * There have been major changes to our events calendar due to the coronavirus pandemic. We started this calendar in 2018 with pro wrestling events, then added some other live sports and entertainment events. The goals were to help sell live tickets for all kinds of events and help fans finds events and tickets easier. Then the virus happened and live events stopped for a while, so we had to change things up. We've since added and will continue to add, many televised events. Such as upcoming guests on morning, daytime and late night television shows. As well as listings and promos and more for many diff tv shows. You can find most of those on the calendar and you can also search for any type of event or show, with our search bar above. Most live events have ticket links, venue information, dates and times. But some events have more, and some have a lot more and are basically event previews. It depends on the information available at the time we post the event and if we are able to update that event, etc. Some days have one to three events and some have over twenty on the same day. So you may have to click the link at the bottom to see more on certain days.